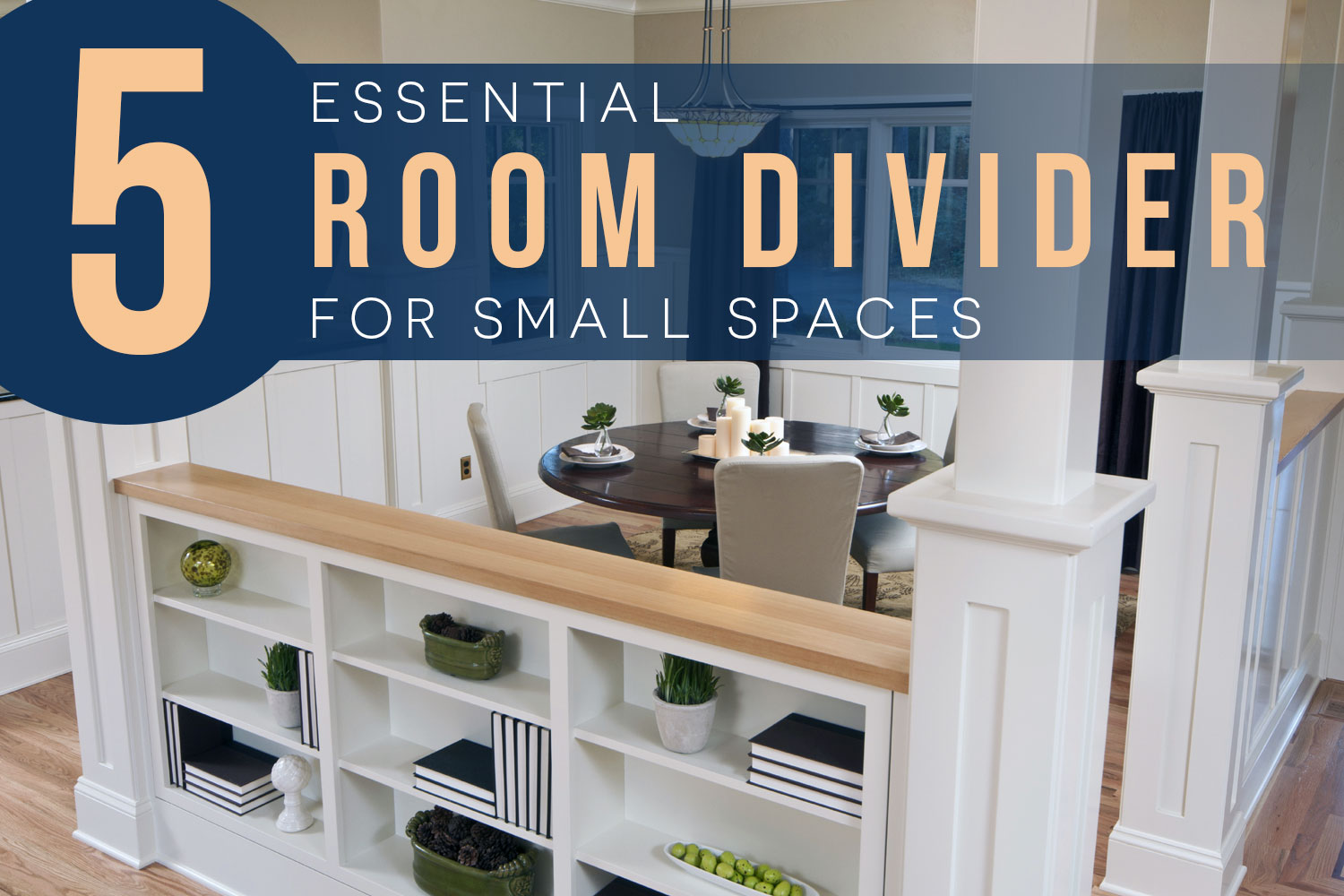 A good room divider for small spaces is one that does not occupy a lot of space or in case it eats up a portion of the floor area, it should at least serve multiple purposes.
Here are 5 room divider options you can consider to adopt for your home.
1. Wallpaper or Color Paints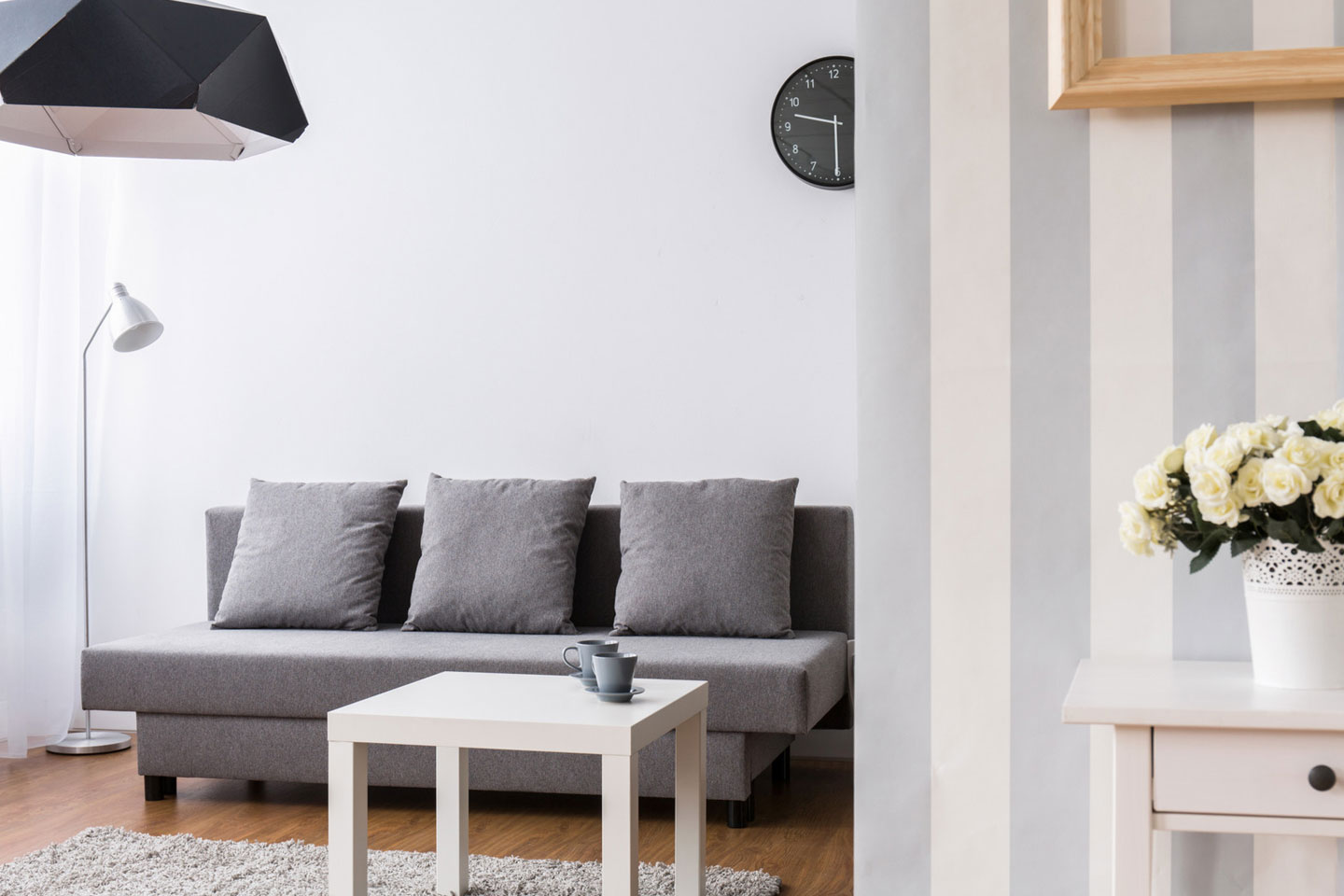 Left without space even for a divider? A tonal separation can do the trick. You can make an illusion of separating living areas by using different colors or texture on walls. A good contrast without compromising the unity of design is what you want to achieve here. For instance, a distinct wallpaper can signal the end of the vestibule.
2. Curtains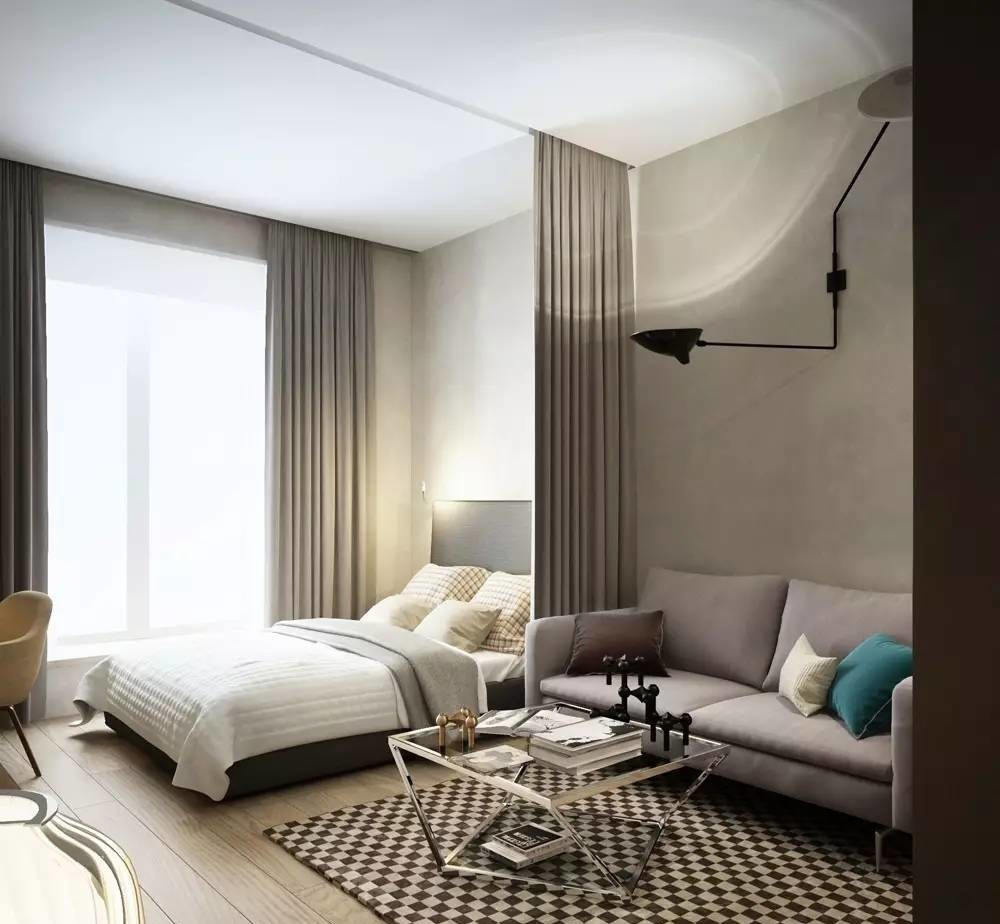 Image Source: Pinterest
Curtains are a handy device to physically separate areas of your home. You can easily extend curtains to separate space and have plenty of privacy, or slide them out to dismantle the division and connect living areas. Its decorative element also allows you to spruce up your space with posh fabric or subtle patterns. Lastly, installation is a breeze. You don't need to have carpentry skills to have them
3. Pony wall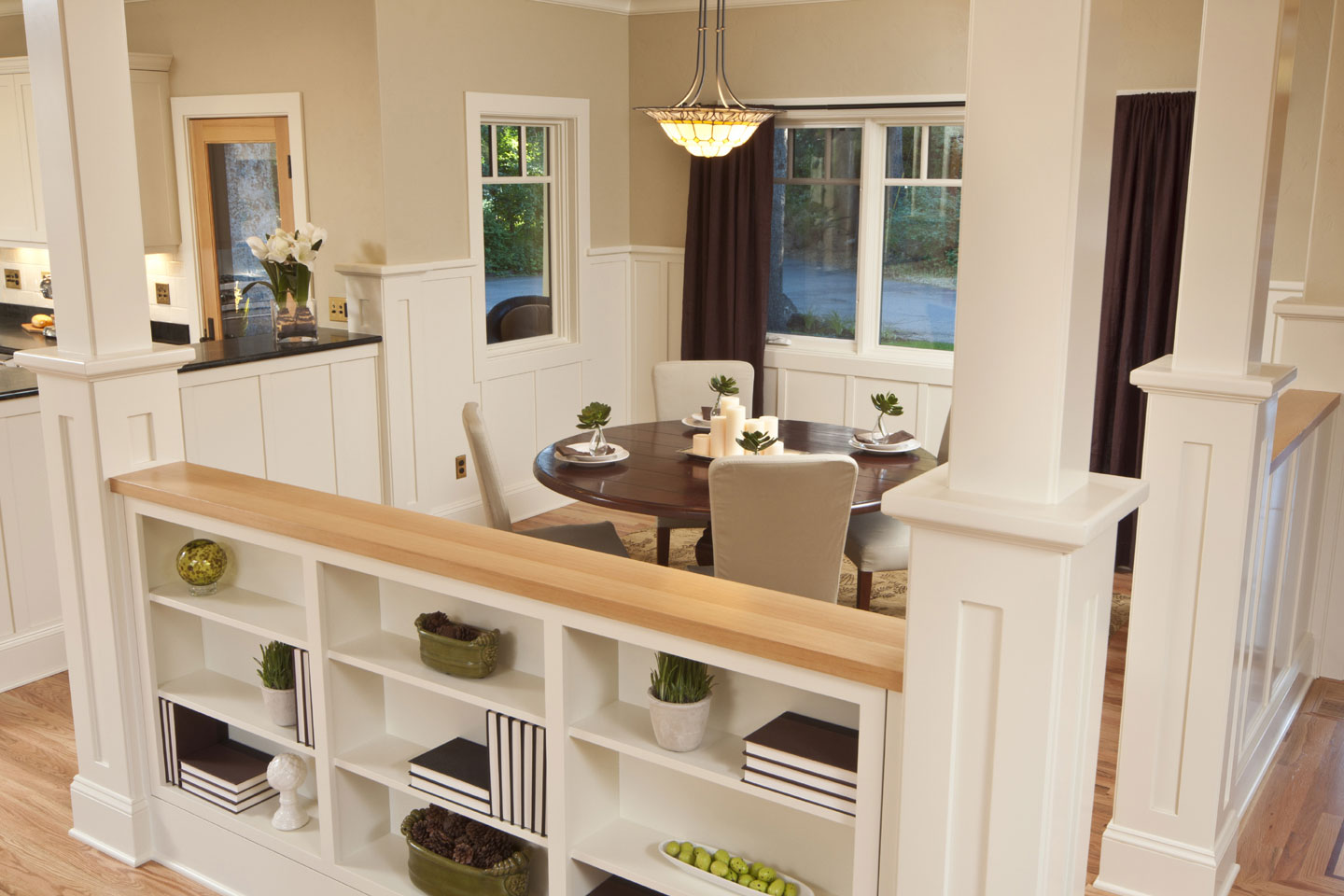 One subtle way to create boundary while not compromising the flow and continuity of space is by installing a pony wall. You can make a DIY faux pony wall by using common household items or create a real one using MDF as your basic wall.
4. Open-backed bookcase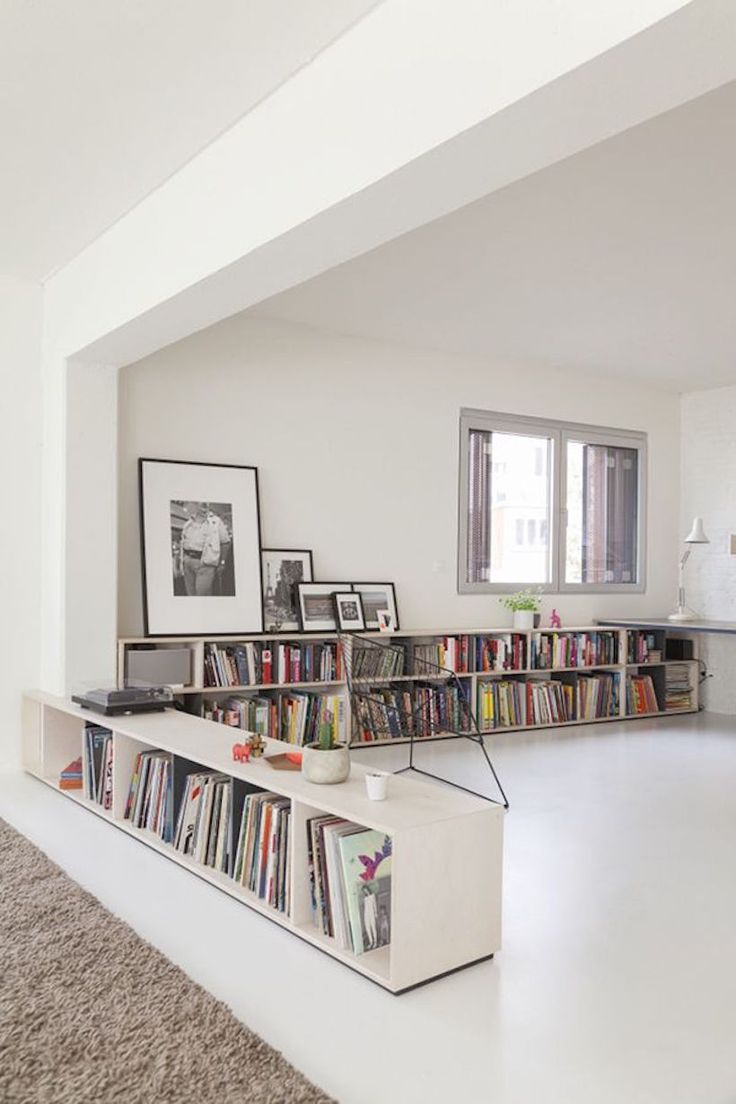 Image Source: Pinterest
An Open backed bookcase is multipurpose that you can use to separate space, add more storage and decorate your space. A good-sized bookcase, when placed perpendicular to the wall, is a solution to layout your space. The best choice is a tall bookcase, however, you can choose whichever you want so long as it serves the purpose you want/hope to achieve.
5. Floor Contrast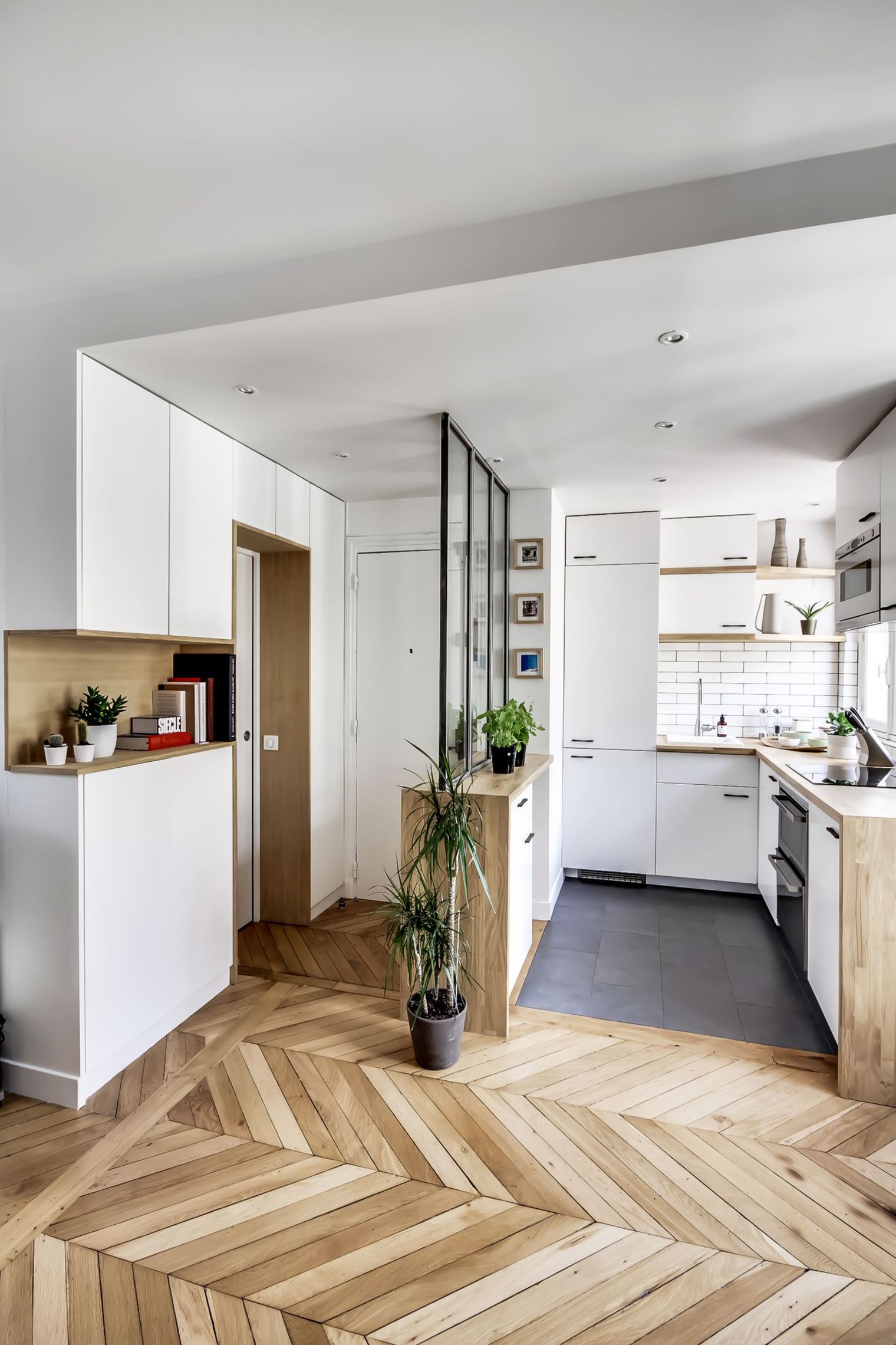 Image Source: Pinterest
Much like using contrast in wallpapers or paints, floor contrast is also an effective way to differentiate rooms in your home. Again, contrast is key to perfectly signify boundaries or division. This is best if you want to set limits but still want to preserve the continuity of the space, for instance between the kitchen and dining area.
Do you find this article helpful? Share us your thoughts by commenting below.
http://blog.lugbilldesigns.com/wp-content/uploads/2017/11/Room-Diveder-for-Small-Spaces.jpg
1000
1500
Justin
http://blog.lugbilldesigns.com/wp-content/uploads/2018/08/logo.png
Justin
2017-11-24 02:44:21
2019-03-13 04:05:43
5 Essential Room Divider for Small Spaces