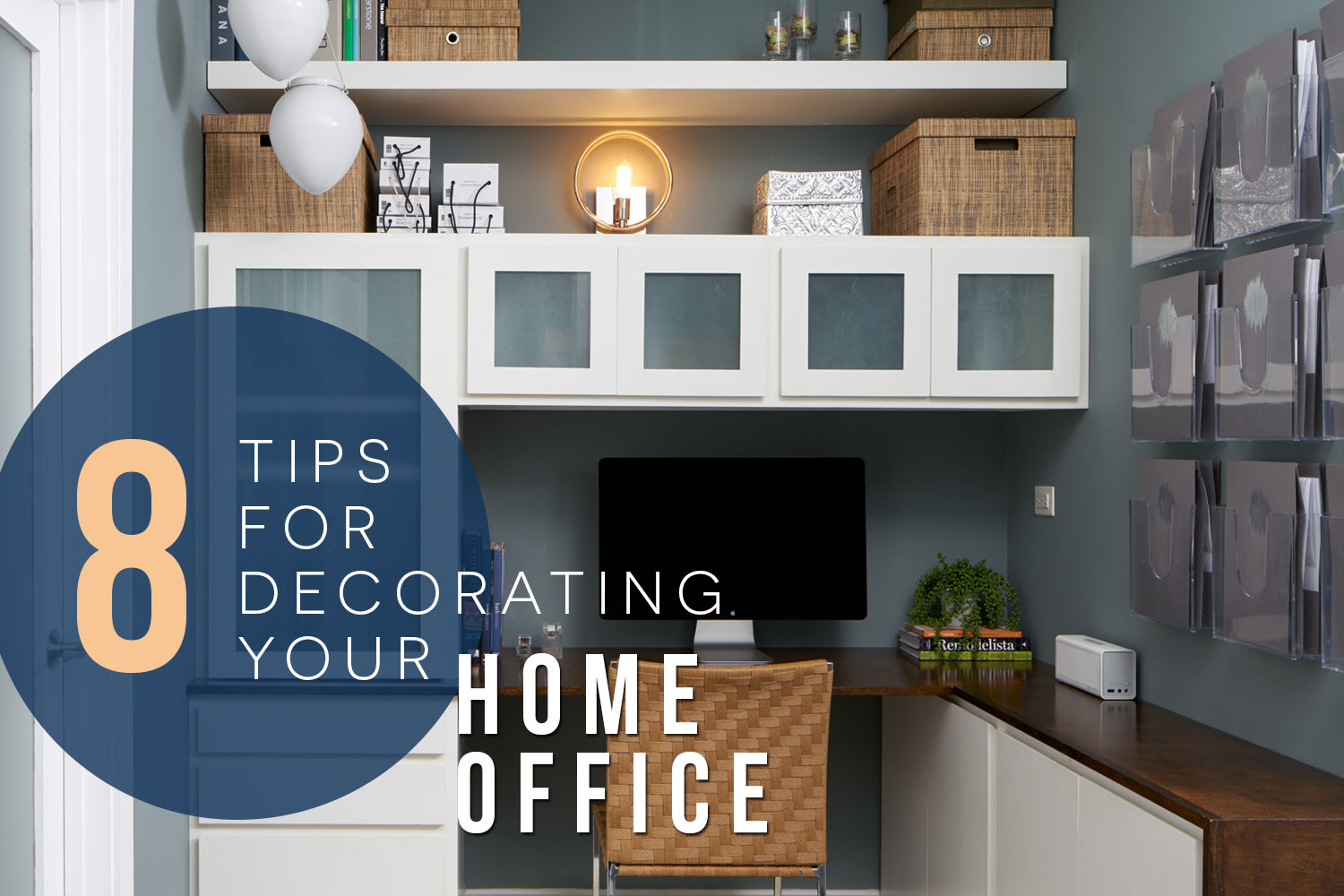 Working from home comes with a lot of perks. That's why many people have found this as a better alternative to the usual 9 to 5 job. However, along with the perks is the challenge of setting up your home office.
To help you get started, below are 10 fundamental tips for creating a pleasant and inspiring workspace.
Find the Perfect Location
Are you expecting clients to visit? If yes, you'll need a private room with ample space and enough seating to accommodate visitors. But if not, a corner nook in your living room will do.
However, it is advisable to separate the family area from your office space. You wouldn't want your child running around yelling or crying while you work, right? You need to avoid unnecessary distractions to increase your productivity. If you can't have a separate room for your office, you can settle with dividers.
Create a Space Saving L-Setup
If you have a limited space to set up your home office, try to maximize the corner of the room. An L-shaped setup is a space saver. It maximizes the floor area and the arrangement gives you free access to the things you need at arms reach e.g copier, printer, vertical filer etc.
Seek Natural Light
According to several studies, natural light greatly increases productivity. One of the most common mistakes people make when designing a home office is putting it up against the wall in a dark corner of a room. It's good to stare at something other than your computer once in awhile. But if natural light from a window isn't possible, make sure you have enough lighting from lamps to avoid eye strain and headaches.
Add a Touch of Nature
Another way to keep your home office comfortable yet conducive for work is to add some 'greens' in it! There's a wide range of potted plants you can choose to decorate your home office with. It can boosts your mood, make you feel happy, and can certainly reduce your stress levels.
Hide Unsightly Wires and Cords
There are certain tricks to hide the cords and wires in your home office. First is to keep your devices close to the outlet. Second, you can use fabric cord covers to conceal the unsightly cords and wires. In your desk, use a grommet where cables and wires can pass through. You can also use wire organizers, cord winders and plastic wire covers to really keep them away from your sight.
Keep Everything Ergonomic
You are most probably going to spend your whole day sitting in your office chair, so might as well invest in an ergonomic seat. A small reward for your hardworking self. When sitting, remember that your feet must rest firmly on the floor or on a footrest. Your computer screen should be at eye level or a little below to reduce eye fatigue.
Add Patterns
To jazz up your space, try to use patterned fabrics for your draperies, rags, and pillows. Colors and patterns can create a lively feel inside your home office–a good choice especially for sleepy heads who want to stay active during work hours.
Invest in an Efficient Storage
You'd want to maximize your space with cool storage pieces. A key to save floor space is to use vertical file folders and cabinets. Also, when choosing a storage piece, you'd want to make it accessible to you for convenience. Locked and secured storage, on the other hand, will keep your important things safe even when you're away.
Do you find this article helpful? Share us your thoughts by commenting below.
http://blog.lugbilldesigns.com/wp-content/uploads/2017/10/8-Tips-for-Decorating-your-Home-Office-FINAL.jpg
1000
1500
Justin
http://blog.lugbilldesigns.com/wp-content/uploads/2018/08/logo.png
Justin
2017-10-25 01:35:42
2019-03-13 04:12:44
8 Tips for Decorating your Home Office