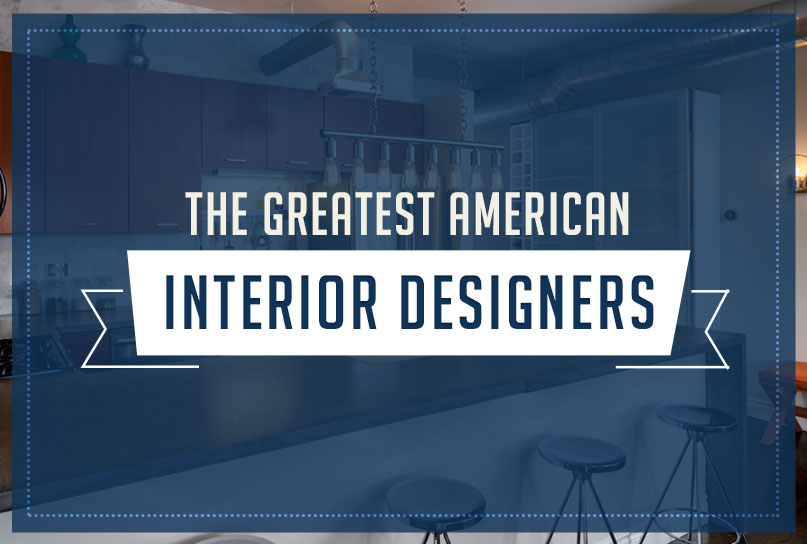 One fact of life is that while you cannot be great in all career fields, you can be successful in one–this is what the 5 greatest interior designers of all time have proven.
The most recognized or highest-paid professionals in the interior design industry are inspired by the greatest. If you want to know them,  this article brings you America's best interior designers of all time –those whose works have set a high-standard in the profession and whose names everyone in the industry recognize.
The Best Interior Designers in the US History
1. Elsie de Wolfe
1865 – 1950
Born in New York City, Elsie de Wolfe is revered as one of the first interior designers in history. Her style is best distinguished by her distaste for the overstated and formal Victorian architecture. Thus, her approach to designing is all about decluttering so it results to a spacious, streamlined look we all love today. Among her most noteworthy works include designing a host of elite social clubs, Hollywood mansions and spaces for names like Condé Nast, Cole Porter, Paul-Louis Weiller and more.
"A house should be a synthesis of comfort, practicality and tradition."
2. Albert Hadley
1920 – 2012
Tennessee-born, Albert Hadley is celebrated as the dean of American decorators. He has mastered the modern design approach, in which he deftly pieced together a mix of styles to create a harmonious space. High-society names such as Rockefeller, Getty and much more make up his portfolio but, despite the influence, he remains firm in his principle to create liveable spaces that balance functionality and flair. Later in his career, Hadley has collaborated with Sister Parish, another icon mentioned in this list.
"The essence of interior design will always be about people and how they live."
3. Sister Parish
1910 – 1994
The other half of the Parish-Hadley Associates, Sister Parish was a designer and socialite regarded as the mother of American Country aesthetic. She had a taste for classic European furniture that adds a dose of inviting elegance and character to every interior she touched. Along with Hadley, she was tapped to decorate the family quarters of the Kennedy White House. She is remembered for pushing a tea cart around a room, taking out things she deemed unnecessary, before starting.
"Innovation is often the ability to reach into the past and bring back what is good, what is beautiful, what is useful, what is lasting."
4. Billy Baldwin
1903 – 1983
Billy Baldwin is probably the only interior design icon who resents being called an interior designer. He championed in the classic and modern American aesthetic at once, favoring the clean-cut instead of baroque. But, what truly sets him apart is his insistence on working with pieces his clients already owned, believing that "Even when they are far from perfect, loved possessions add personality." He was responsible for late columnist Diana Vreeland's garden in hell blood red drawing room.
"Be faithful to your own taste, because nothing you really like is ever out of style.
5. Dorothy Draper
1889 – 1969
Dorothy Draper is an interior decorator who opened what is considered the first and most acclaimed design firm in the US. She has a taste for an elegant modern baroque aesthetic that extends to many establishments including the Fairmont and Mark Hopkins hotels in San Francisco and the cafeteria at the Metropolitan Museum of Art in New York. But, her most celebrated work is her impressive renovation of the Greenbrier Hotel in West Virginia that now showcases a wild mash-up of colors.
"I always put in one controversial item, it makes people talk."
Although it has been a long time since these interior designers passed away, they remain an icon to this day. No one can deny it, they have done more for the American interior design industry than anyone.  
Did you love what you read? Let us know by commenting below.
http://blog.lugbilldesigns.com/wp-content/uploads/2018/06/The-Greatest-American-Interior-Designers-of-All-Time.jpg
544
807
Justin
http://blog.lugbilldesigns.com/wp-content/uploads/2018/08/logo.png
Justin
2018-06-26 09:02:43
2019-03-13 03:57:07
The Great American Interior Designers