For a truly sustainable lifestyle, you need an eco-friendly kitchen complete with green appliances, homemade cleaners, and reusable food containers. By "reusable containers," we don't mean traditional plastic products that may taint your snacks with toxic chemicals! You'll want to find durable containers made of sustainable food-grade material. To help you out, here are 7 eco-friendly and reusable food storage containers for your kitchen.
7 Reusable Food Storage Containers for an Eco-Friendly Kitchen
1. Mason Jars
Eco-friendly and affordable, mason jars are a great reusable option for food storage. It helps that they're incredibly versatile. Place condiments and herbs in small jars, carry salads to work in medium jars, and keep grain or flour in large jars. These containers can even store soups, smoothies, and desserts, all while making your food look stunning.
2. Stainless Steel Containers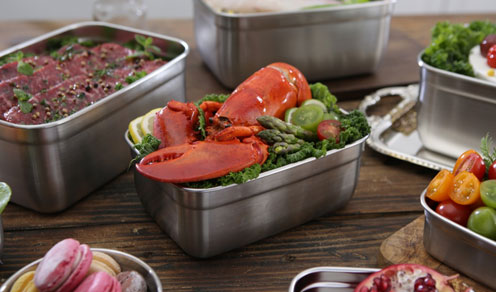 Stainless steel containers might not be ultra-cheap, but they're more than worth the price. These food storage containers are lightweight, durable, and plastic-free. They won't react with acidic food or transfer smells from pungent dishes. Some of them come in stackable sets for saving space in your refrigerator or bringing packed lunch to work. These reusable containers can also survive a bad fall, coming away with a simple dent or scuff.
3. Glass Tubs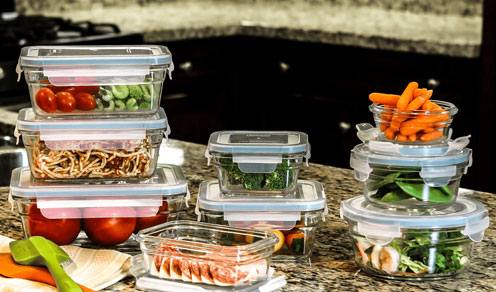 Image Source: cellcode.us
For dishes and larger portions that won't fit very well in a mason jar, glass tubs are the way to go. Aside from being eco-friendly, they're reusable for years on end as long as you don't drop them. They can be stacked in your fridge, too. Find glass tubs with snap-on lids for added convenience.
Worried about plastic covers negating the eco-friendliness of your reusable glass tubs? You can easily find products with BPA-free lids.
4. Recycled Plastic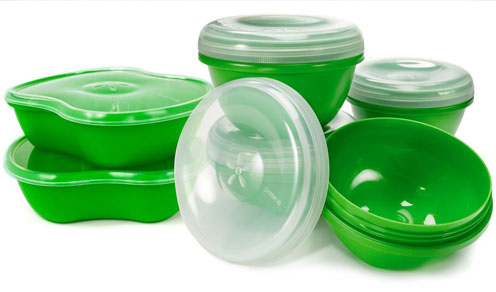 If you don't mind having some plastic around, you can go for polypropylene, or no. 5 plastic. Buy eco-friendly products made of recycled polypropylene, and you can help keep a bit more plastic out of landfills. Look for reusable, BPA-free storage containers from brands such as Preserve.
5. Silicone Food Bags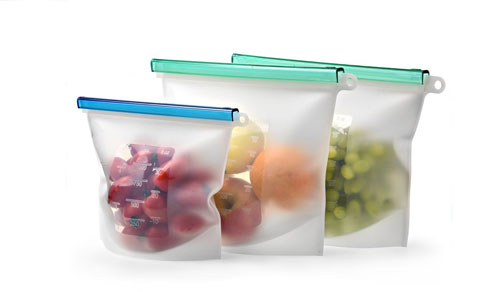 Another type of BPA-free food container, these eco-friendly bags are made of food-grade silicone and can be used over and over again. They don't stain even after holding pasta or tomato sauce. Reusable silicone food bags will also survive freezers, microwaves, and dishwashers!
6. Beeswax Wrap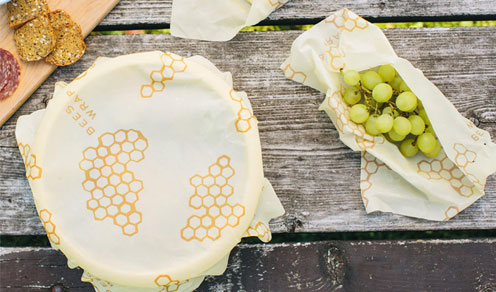 Say goodbye to traditional cling wrap! Beeswax wrap is reusable, eco-friendly, and just self-adhesive enough to avoid tangling up like cling wrap. You can mould it around glass bowls with the help of your hands' warmth. To reuse beeswax cloth, simply hand-wash it with cold water and biodegradable soap, and then let it air dry.
Beeswax wrap may wear out after a year of use. Good thing it's organic and completely compostable!
NOTE: Since you'll only be cold-washing your beeswax wrap, it isn't suitable for raw meat. You also can't use it with pineapples, which contain enzymes that break down wax and resin.
7. Burlap Sacks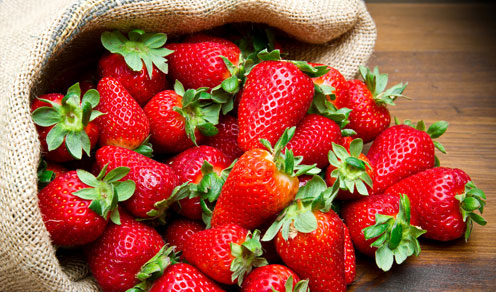 Some fruits and vegetables fare better in room temperature storage. Instead of putting them in flimsy single-use plastic bags, place produce in eco-friendly burlap sacks. These provide a dark and dry environment to keep root crops in top condition. The sight of burlap sacks can also add playful country charm to your kitchen. Plus, since they're made of plant fibers, you can simply compost the sacks when they're no longer usable.
Ready to commit to a more sustainable lifestyle? Switch to these 7 reusable food storage containers to complete your eco-friendly kitchen.
Liked this post? Visit our blog for more articles on sustainable living and home improvement.
http://blog.lugbilldesigns.com/wp-content/uploads/2019/05/Make-Your-Kitchen-Eco-Friendly-with-These-7-Reusable-Food-Storage-Containers-Featured-Image.jpg
400
680
Justin
http://blog.lugbilldesigns.com/wp-content/uploads/2018/08/logo.png
Justin
2019-05-30 06:28:49
2019-05-31 00:28:43
Make Your Kitchen Eco-Friendly with These 7 Reusable Food Storage Containers