How do you turn a blank wall into a useful one? Simple–install a shelf system. This wall piece, or a furniture as you may call it, can be as beautiful as it is functional. There are a lot of shelves that could fit any kind of interior design. And there are many ways than one to install and stack them together. In this listicle, we give you nine ingenious shelf designs that will fit your style and needs.
Adjustable Shelves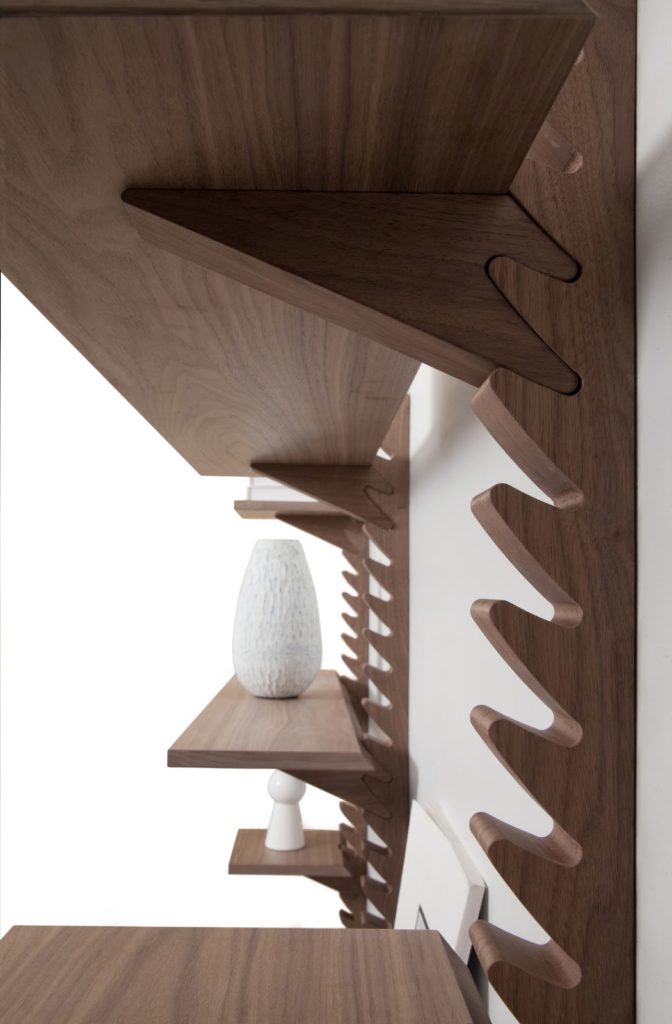 Image Source: Pinterest
This shelf idea from Apartment Therapy transforms your usual adjustable shelf into a pegboard-like one. In this shelf system, you can always add storage or free up space anytime you want using only plywoods and dowels.
Floating Shelves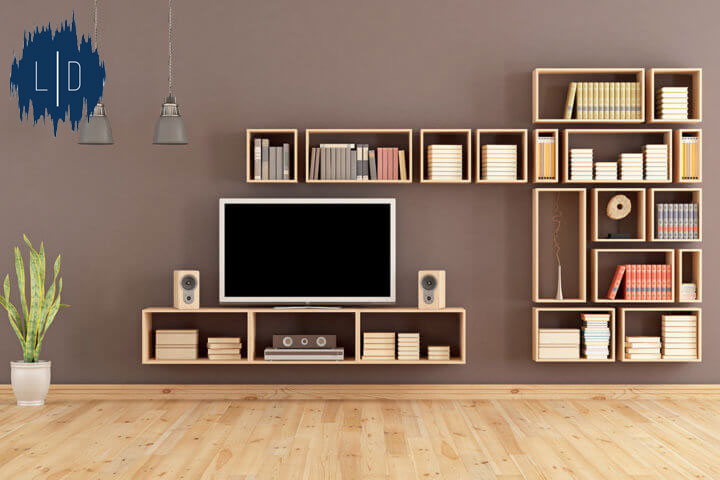 Floating shelves are a popular choice for a seamless storage system. What's great about this shelving style is that it goes well with any design theme. You can work with wood planks, hardwood, log slices and whatnot.
Modern Rustic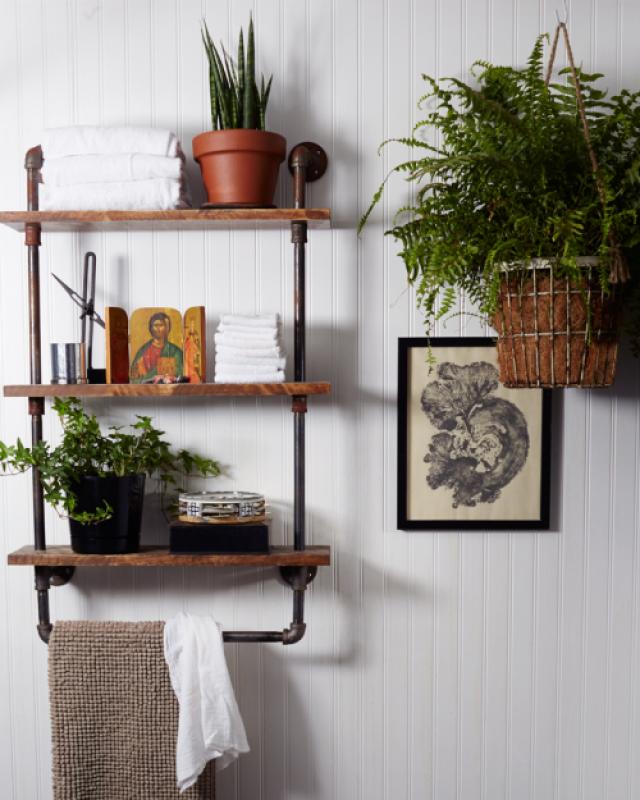 Image Source: Pinterest
Steel water pipe when paired with choice wood makes a modern rustic shelf. Aside from being a sturdy material, one good thing about water pipe is that it is built for twists and turns which definitely will suit whatever style you want. You only need joints to do this.
Corner Shelves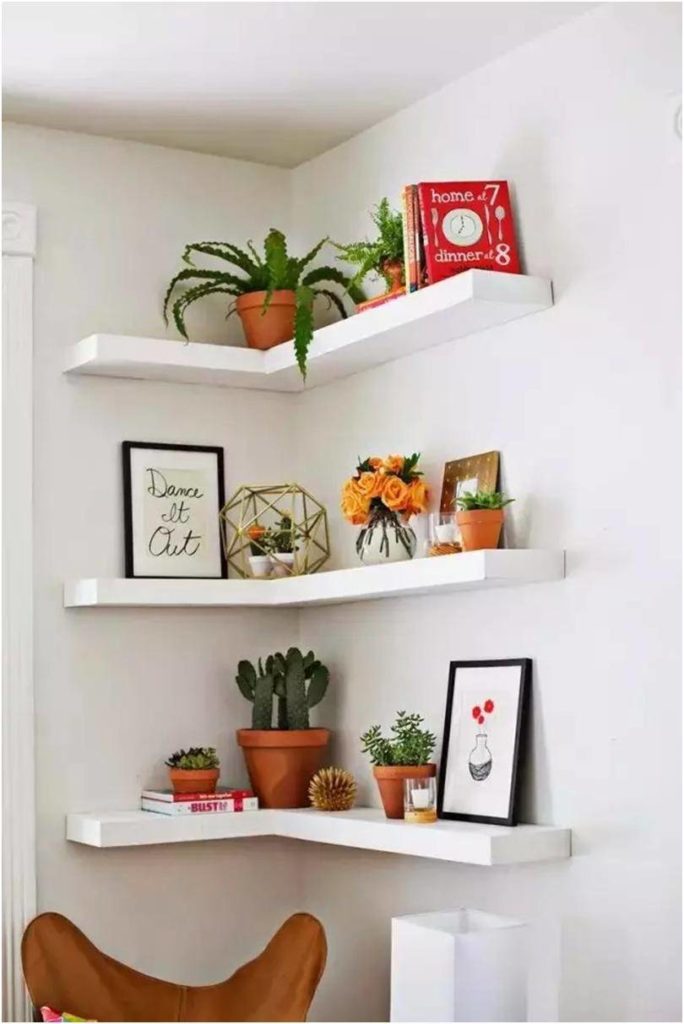 Image Source: Pinterest
With customized shelves, you can turn your dead space corners into functional ones. This trick is useful just for every part of your home: for the walk-in closet, bathroom storage, for bedroom decor and others.
Basket or Crate Shelves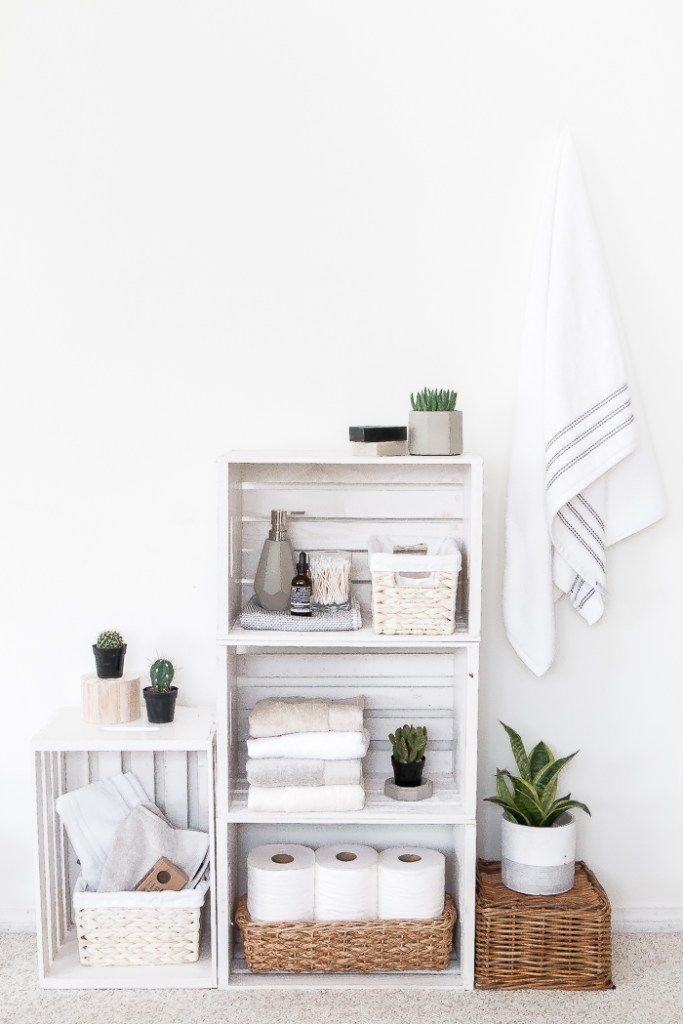 Image Source: Pinterest
Aside from your usual wood planks, you can use a woven basket or wine crate for a shelf. Just place its base up against your wall. And voila! You get a rustic shelf design.
Floating Book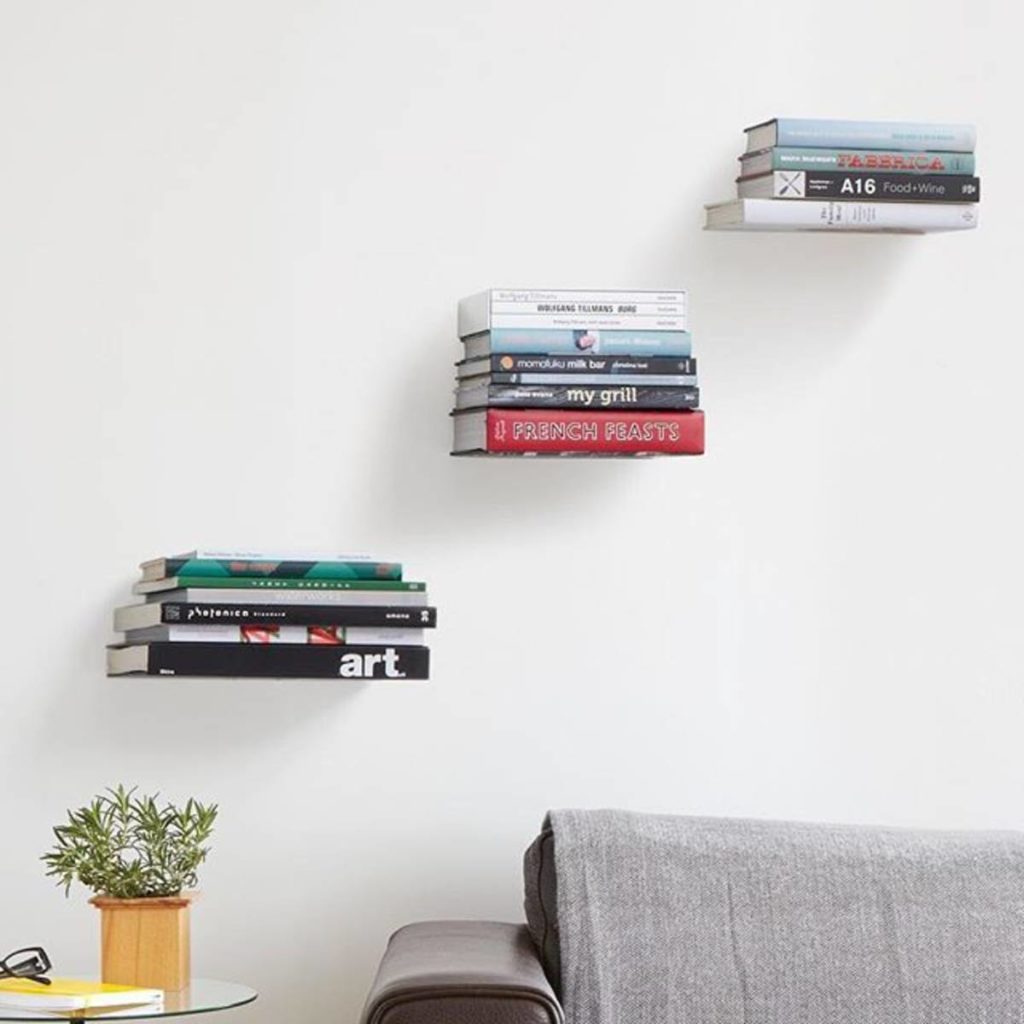 Image Source: Pinterest
Stack up your favorite books afloat in your invisible floating bookshelf. One way to spruce up your floating shelves is to use your big hardbound books instead of your usual wood planks. This works best for your bookshelf. This DIY will guide you through building your own invisible bookshelf.
Ladder Shelf
Instead of throwing away your old wooden ladder, why not turn it into a great rustic looking shelf system. Be it a straight ladder or an A-frame ladder, you can turn them into shelves without the need for much carpentry skills. Just follow these DIY tutorials for Straight Ladder Shelf and A-frame Ladder shelf.
Nautical Rope Supported Shelves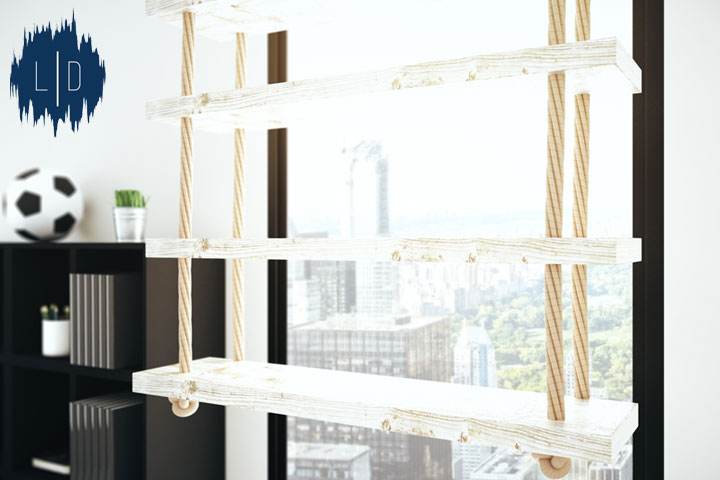 For a nautical-themed shelf, use thick ropes to support and frame your wood plank shelf. This DIY is so easy, everybody can do this without taking much of your strength. And it works best to hold your decors, books and bathroom items.
Window Shelf
Image Source: ambivalenz
This shelf system is designed to provide storage space just when you need it. This window type shelf designed by Malte Grieb lets you close the shelves when not in use. An ingenious design indeed, this shelf is perfect for every part of your home and for any items you want to use them for.
Do you find this article helpful? Share us your thoughts by commenting below.
http://blog.lugbilldesigns.com/wp-content/uploads/2018/02/9-Shelving-Ideas-to-Free-up-your-Space-Featured-Image.jpg
544
807
Justin
http://blog.lugbilldesigns.com/wp-content/uploads/2018/08/logo.png
Justin
2018-02-26 04:08:45
2019-03-13 07:29:56
9 Shelving Ideas to Free Up Your Space