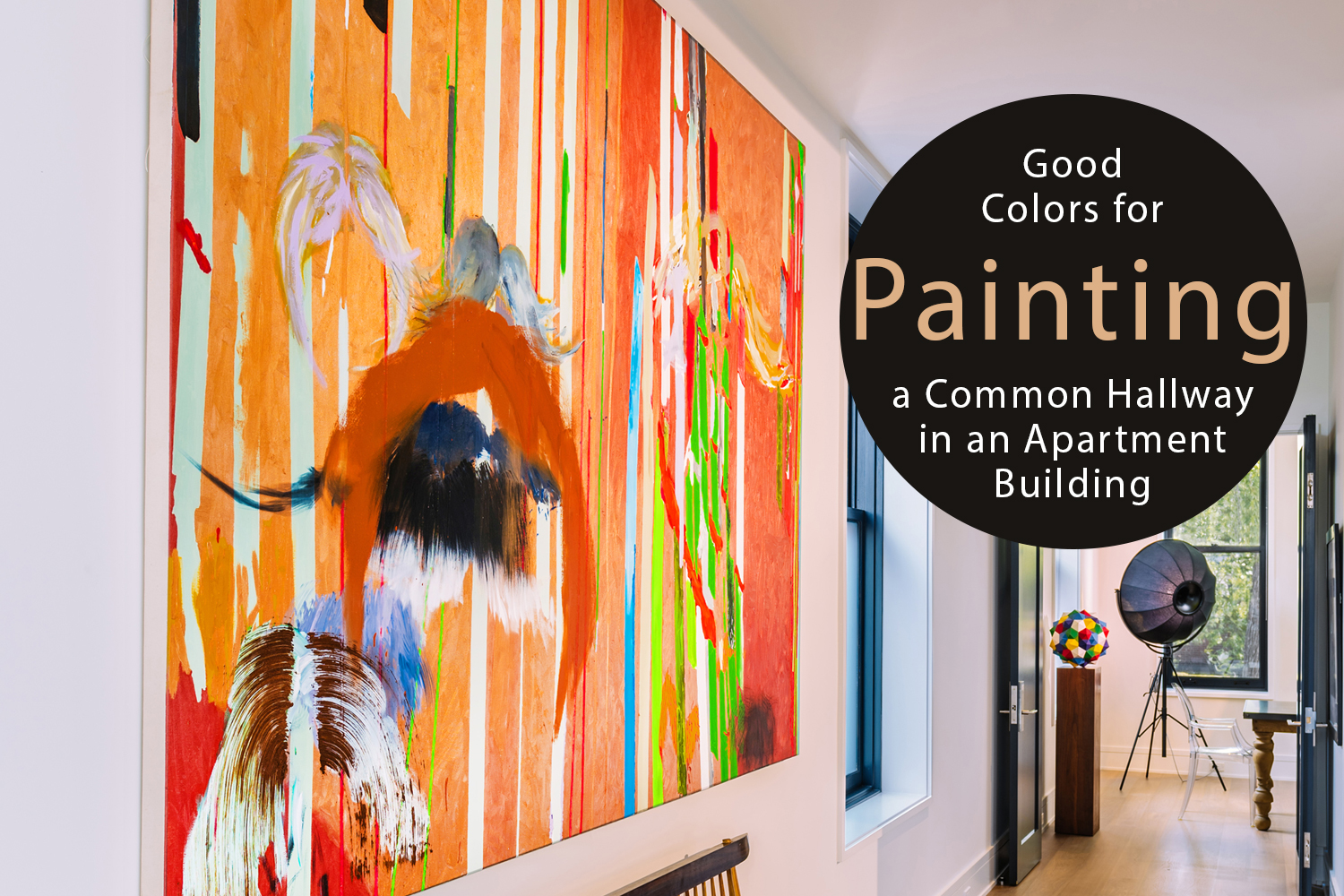 Choosing colors can be a frustrating thing to do for many, as the color choice has influence in so many other aspects of the design of a space.  The wrong colors can make the space look overwhelming, suffocating or too sterile.
In this video, Erica Lugbill, discusses how to choose a color for painting a common hallway, such as in a condo or apartment building
Erica Lugbill is the owner of Lugbill Designs a high-end residential remodeling and interior design firm in Chicago, IL.
When painting a hallway of an apartment complex, it shouldn't be suffocating and cave-ish.
The idea is to create a light, airy, and neutral space, never making the hallways feel closed in. An ideal hallway is flowing to each and every individual apartment, not too distracting or one that doesn't clash with the paint colors inside the apartment.
This video demonstrates how the tan walls on the apartment complex were done right. A nice neutral color that go with everything, not too dark but still interesting and it's not white–don't want to paint it white or it will look to sterile.
There are other colors that will make your hallway flow and feel spacious. The color Erica chose for this hallway are only one of the options.  As she suggests, grey and warmer tan tones would also create the same effect on the hallway.
Keep in mind that when painting a hallway white is out of the question.  It is too sterile.  On the flip side, extremely dark colors will make the space feel smaller (and a bit eerie)
Enjoy these tips? Check out more videos and design tips of Erica's on website – Lugbilldesigns.com
http://blog.lugbilldesigns.com/wp-content/uploads/2016/07/20160705-Painting-a-Common-Hallway.jpg
1000
1500
Justin
http://blog.lugbilldesigns.com/wp-content/uploads/2018/08/logo.png
Justin
2016-07-07 12:20:48
2019-03-13 05:35:38
Good Colors for Painting a Common Hallway in an Apartment Building