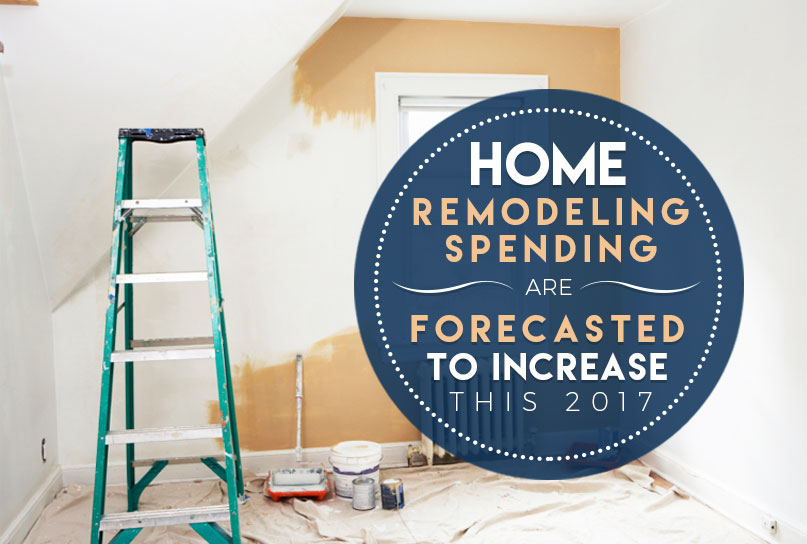 Find out which home remodeling project ensures higher ROI.
Recent projections from Harvard University's Joint Center for Housing Studies reveal an increase in the number of Americans preparing for a home renovation this year– a forecast that is expected to improve the economy, the Chicago Tribune reported.
The spending for home remodelling and repairs will rise by 8.6% this year, worth $310 billion. This is close to the 2006 peak of $310 billion worth of home remodelling and repair spending. The Chicago Tribune said that this is considered to be a boost to the economy as it creates more jobs for workers and sales for construction supplies firms.
Meanwhile, permits for renovation will have a double-digit growth in Chicago, Phoenix, New York and metro San Jose, CA, as reported by the BuildZoom Index. Home remodeling projects do not only improve home living, it is also assumed as an investment for homeowners as home repairs and remodeling projects increase the property value.
However, not all remodeling projects and renovations are created equal. Big home improvement does not add much value considering its cost. In particular, interior improvements only deliver a return on investment of about 63% while exterior renovation like the backyard, garden, lawn and garage accounts to 75% of ROI, according to Santam, an insurance company.
Small Home Improvements deliver Higher ROI
Moreover, splurging on kitchen and bathroom renovation might not give much value especially because of varying personal choice. What matters more are minor repairs, the remodeling projects that focus more on the finer details of the house, according to Remodeling's recent Cost vs. Value report collated over a 30-year period. Small tweaks like changing door handles or window frames proves to have higher ROI than major improvement.
The report notes: "Making your existing home the best it can be is the most cost-effective course of action, with the top-ranking projects of the year – those likely to generate the highest return on money spent – being the installation of fibreglass ceiling insulation, the installation of a steel front door, the improvement of the exterior appearance of your home, a minor kitchen remodel and a garage door replacement."
Read the story here.
Do you find this article informative? Share us your thoughts by commenting below.
http://blog.lugbilldesigns.com/wp-content/uploads/2018/08/logo.png
0
0
Justin
http://blog.lugbilldesigns.com/wp-content/uploads/2018/08/logo.png
Justin
2017-05-01 10:09:32
2017-11-08 10:12:02
Home Remodeling Spending are Forecasted to Increase this 2017