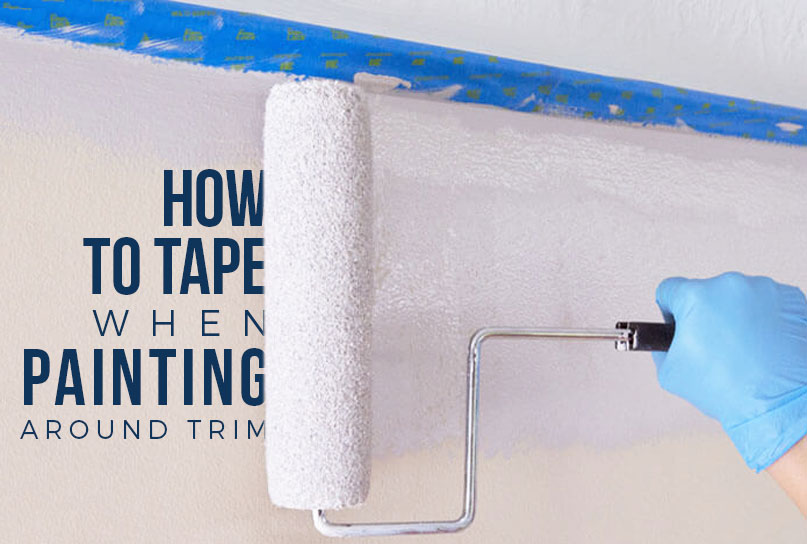 In this video, Erica Lugbill, interior designer and owner of Lugbill Designs, an upscale home remodelling and interior design firm in Chicago shows how to tape when you're painting around trim.
To start with, you need standard tools: a putty knife, x-acto knife, painter's tape at least 1.5″ width and a rag or dry paintbrush for cleaning.
The first step is to clean and prepare the surface by using dry brush to remove dust and the grime so the tape can stick well on the wall. If you skip this step there would be leakage on the trim that paint will slip right through. If your baseboards are very dirty be sure to use cleaning rug.
Then place the tape from the edge and follow the line and press down as you go. Once you get to the corner, rip off the edge and take a putty knife into the corner. Then slice off the excess tape by following the edge of the putty knife. Leave the tape sitting out. Don't press it down the baseboard so it covers the trim from paint splatter. Do this throughout the whole room that you're painting.
Youtube: https://youtu.be/Wg666DCI-Cg
Do you find these tips useful? Share us your thoughts by commenting below.
http://blog.lugbilldesigns.com/wp-content/uploads/2017/12/Video-Scraped-How-to-Tape-When-Painting-Around-Trim.jpg
544
807
Justin
http://blog.lugbilldesigns.com/wp-content/uploads/2018/08/logo.png
Justin
2017-12-13 06:34:12
2019-03-13 07:32:41
How to Tape When Painting Around Trim