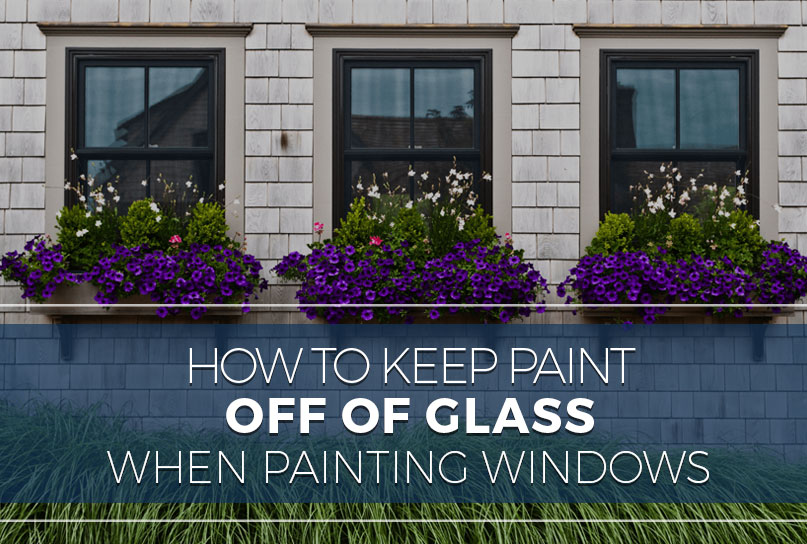 In this video by Erica Lugbill, interior designer, and owner of Lugbill Designs, a high–end home remodeling, and interior design firm in Chicago, you will learn how to keep paint off of glass when painting windows.
The truth is, there is no simple solution for this. But there are a couple of things that can make this project a little easier.
First off, you need painter's tape–an old tried and true solution to protect surfaces from unwanted paints. Just tape it along the edge of the window. This process can be time-consuming.
A second option is to paint casually the trim of the window and use a razor blade to scrape off the paint on the glass. Scraping off dried paint with razor may need a little bit of elbow grease, in which case try to use Vaseline. Simply rub vaseline along the edges of the glass before painting. Then you'd be able to remove the paints with a razor blade or putty knife.
Keeping paint of glass is not as easy as you thought. But there are techniques that can help keep it mess-free and avoid unnecessary waste of effort and time.
Video URL: http://www.lugbilldesigns.com/videos/painting-windows.html
Did you find this video helpful? Share us your thoughts by commenting below.
http://blog.lugbilldesigns.com/wp-content/uploads/2017/06/VideoScraped-How-to-Keep-Paint-Off-of-Glass-When-Painting-Windows-Title-Image.jpg
544
807
Justin
http://blog.lugbilldesigns.com/wp-content/uploads/2018/08/logo.png
Justin
2017-06-16 08:51:51
2019-03-13 04:14:53
How to Keep Paint Off of Glass When Painting Windows