Are you expecting a baby girl? Apart from the physical and mental preparations, one thing you should also spend time on preparing is your nursing room. In this article, Erica Lugbill shares professional advice and design tips that you surely don't want to miss.
Keep it Simple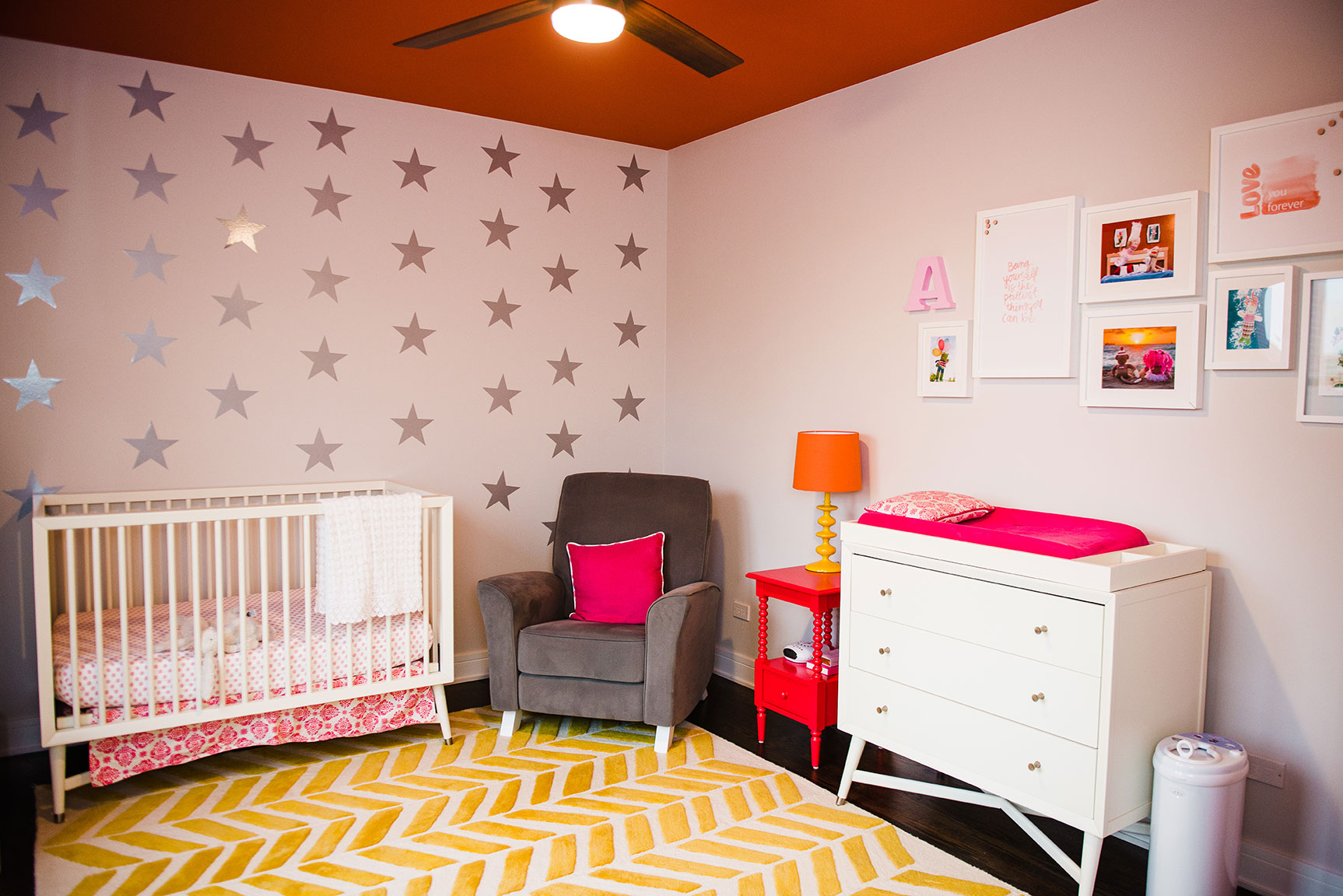 Interior Designer Erica Lugbill kept the color theme and design simple and adaptable for the changing mood of your little one. Here, Erica created a beautiful balance of cozy and warm feel with a subtle & playful touch of popping colors.
Natural Light is Important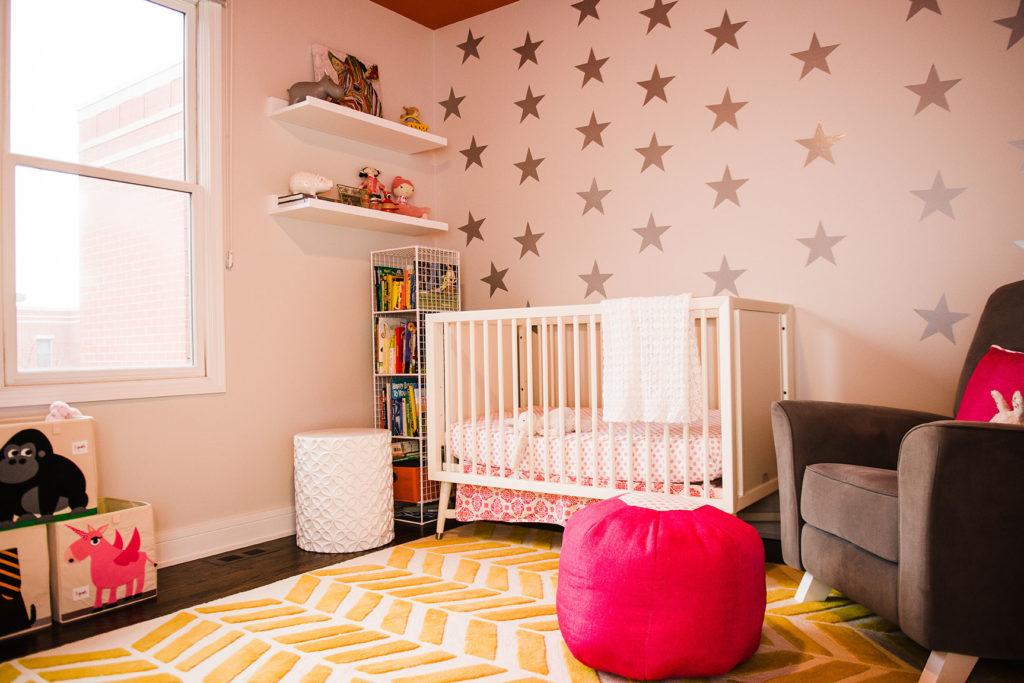 While you might want to do away with intense light in your a nursery, it's still good to let in natural light in the morning. Soft morning sunlight is a natural source of vitamin D that's essential for the growth of your baby. Controlled exposure to natural light also helps for the treatment of newborn jaundice. If you want to reap the benefits of natural light make sure to have blackout blinds or curtains to diffuse intense sun rays and to keep the room dark when need be.
Erica allowed natural light to let into the room by the wide window, with blinders. Apart from its use for noise reduction and keeping the room warm, the rug here played a good contrast to the pink nursery room.
Add Playful Decor Pieces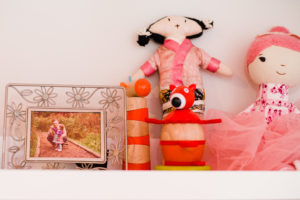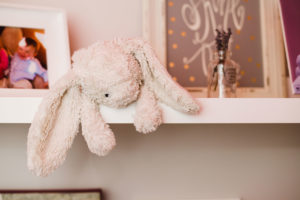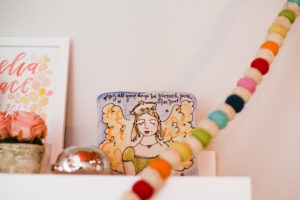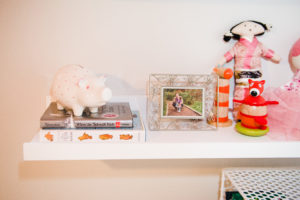 Add fun to your nursing room by placing toys and playful decors here and there. Also, intimate and sentimental pieces like a memorable picture of baby, mom, and dad add a personal touch to the room.
Baby-Proof your Room!
Baby proofing a house, particularly the nursing room is a given for any expecting parents. Childproofing is the only way to keep your home a safe refuge for your baby. And the first thing to do to ensure the safety of your newborn is to get a sturdy and comfy crib that passed safety standards:
The Crib
Your newborn would spend most of the time in the crib. So you better be sure to choose the right one. Here are some tips for choosing a childproof crib:
Make sure the mattress perfectly fits the frame of the crib;

Choose a crib that has no drop-side;

Bars spacing should be no wider than a soda can;

Headboard and footboard are solid and sturdy without cutouts.
Area Rug
Placing an area rug also childproofs your nursery. Choose a rug with padding underneath to soften the floor and to add cushion if an accident ever happens. Another reason to love having an area rug is that it remarkably decreases the noise inside the room–and for a nursery, you sure do understand how important noise reduction is. Also, softly cushioned rugs keep the room warm compared to solid floors e.g tiles that could feel bitingly cold during winter. On top of these, choice rugs create a fun twist to a rather dull-looking room.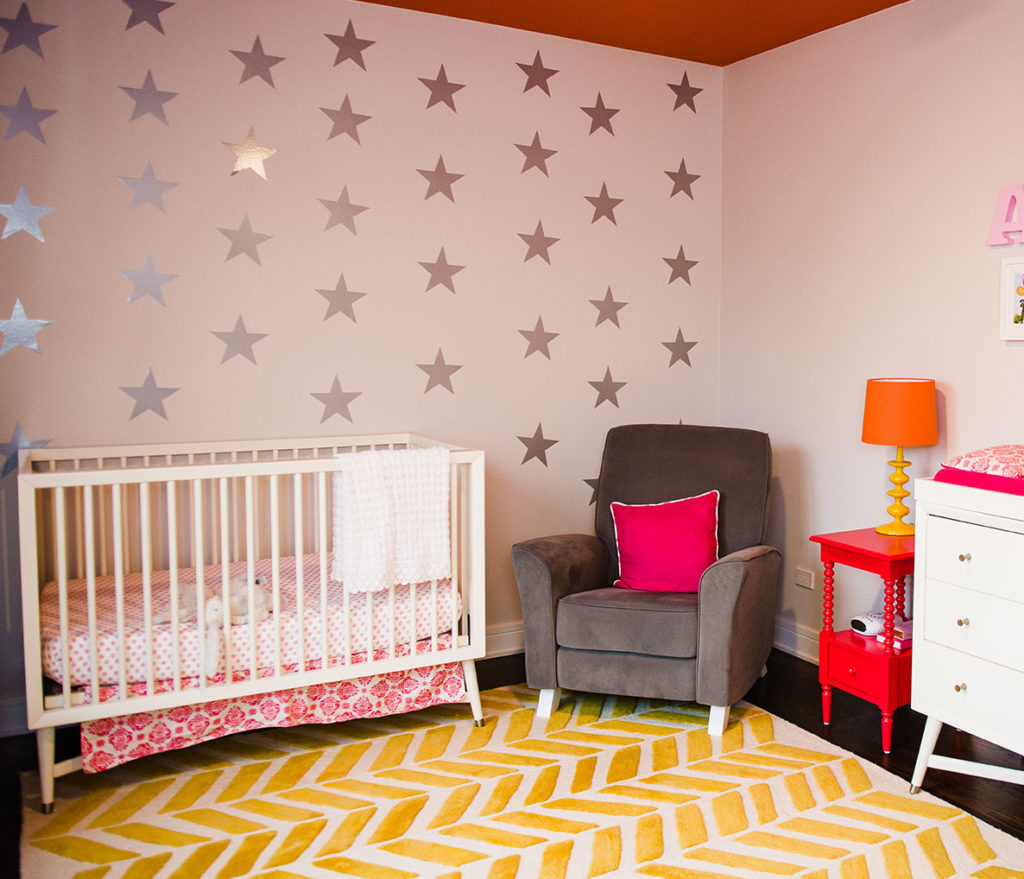 Your Special Place
Give yourself a cozy nook for you and your baby. As a mom, you'd be spending much of your time sitting on your nursing couch to breastfeed your newborn. As such, it is important to have a seat with sturdy and comfortable back support & armrest so you can comfortably rest your back and arms while breastfeeding or bonding with your baby.  A footrest is also a good addition for an added comfort.
Erica Lugbill chose a comfortable cushioned seat with a broad back support and soft armrest that's best for when breastfeeding. The crib, on the other hand, is strategically located near the seat and against the wall to avoid the glimmer of the bulb and the light coming in from the window.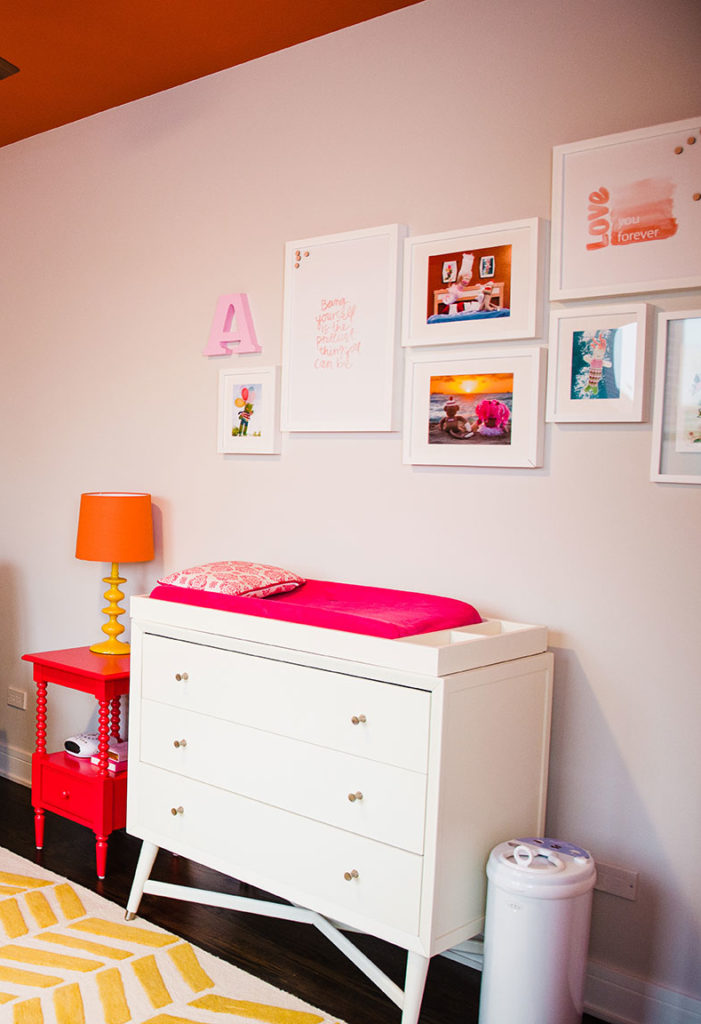 The changing table has three drawer storage for the clothes, diapers, wipes etc of the baby. Also, you can see that the diaper pail is aptly placed just beside the changing table.
Changing Table
As a mom, changing diapers would be your regular task for the first years of your baby. Opt for a changing table with storage space like the one shown in the image. Erica chose a changing table that includes compartment and drawers to keep wipes, diapers, baby blanket etc. And another great thing about this changing table is that it can be repurposed once your infant grows up.
Diaper Pail
Of course, you want to pair your changing table with a diaper pail to toss dirty diapers on the fly. Choose one that can trap the odor inside and that's easy to open.
Clothes Hamper
Your baby would change clothes numerous times in a day, so it really helps to have a clothes hamper in the nursery. A matching clothes hamper also makes a good storage space to organize your laundry and avoid the clutter. Erica got these cute set of clothes hamper with animal print. It looks playful without compromising the theme and design of the space.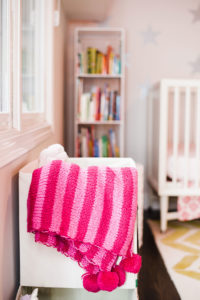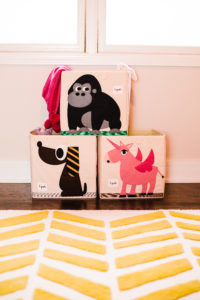 Here are cute clothe hampers with animal cartoons which can be reused and repurposed for when the baby grows up. A set of three is enough to do away with the clutter.
Did you like this blog post? Share us your thoughts by commenting below.
http://blog.lugbilldesigns.com/wp-content/uploads/2018/01/Nursing-Room-Project-for-Baby-Girl-by-Erica-Lugbill.jpg
544
807
Justin
http://blog.lugbilldesigns.com/wp-content/uploads/2018/08/logo.png
Justin
2018-01-19 02:07:00
2019-03-13 07:32:04
Nursing Room Project for Baby Girl