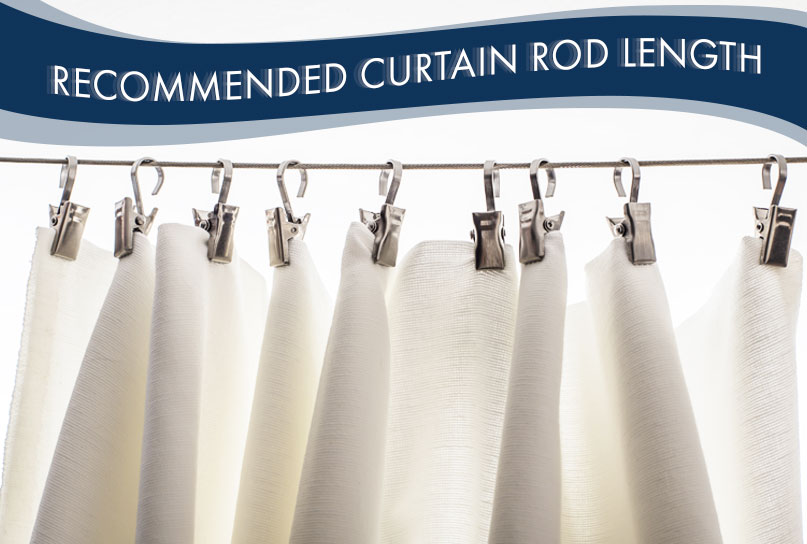 In this video, Erica Lugbill, interior designer and owner of Lugbill Designs, an upscale home remodelling and interior design firm in Chicago covers how to decide the final length of your curtain rod before installing them.
The good thing is that there is no right or wrong answer. The idea of having a curtain is to draw attention to the window and make them feel larger and more dramatic. Typically, you want your windows to be the focal point in a room as they are a great feature of the room.
What I do is to extend the rod about 12-14 inches beyond the window trim to have a good spot to hang the drapery. Good thing about placing the drapery on the edge beyond the window trim is that it makes the room feel more open, bright and airy. According to Erica, the rule of thumb is to add 12 to 14 inches from the outside of the window trim to complete your window hardware.
Youtube: https://youtu.be/B9gEocRH-j0
Do you find these tips useful? Share us your thoughts by commenting below.
http://blog.lugbilldesigns.com/wp-content/uploads/2018/01/Video-Scraped-Recommended-Curtain-Rod-Length.jpg
544
807
Justin
http://blog.lugbilldesigns.com/wp-content/uploads/2018/08/logo.png
Justin
2018-01-02 05:28:10
2019-03-13 04:03:38
Recommended Curtain Rod Length