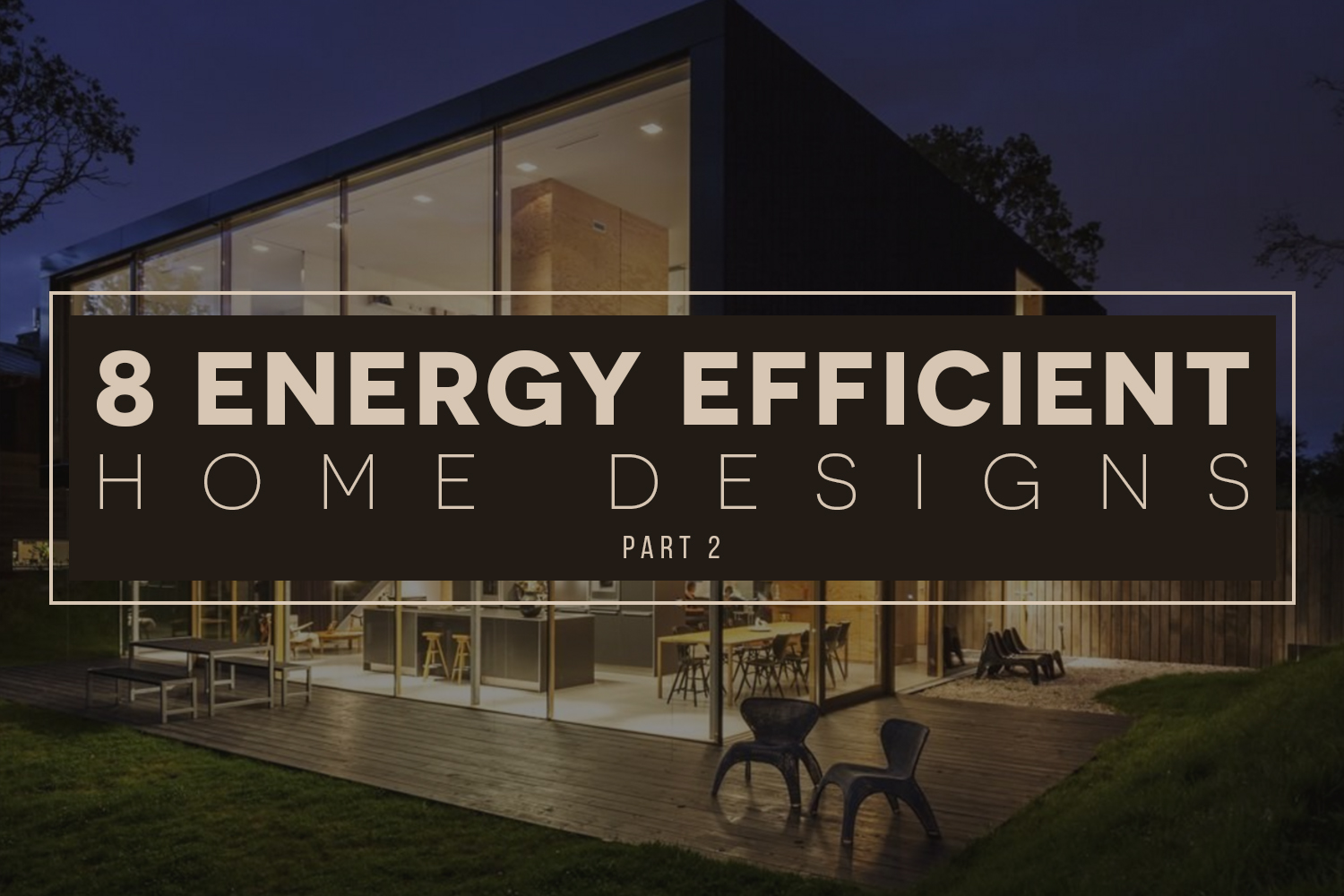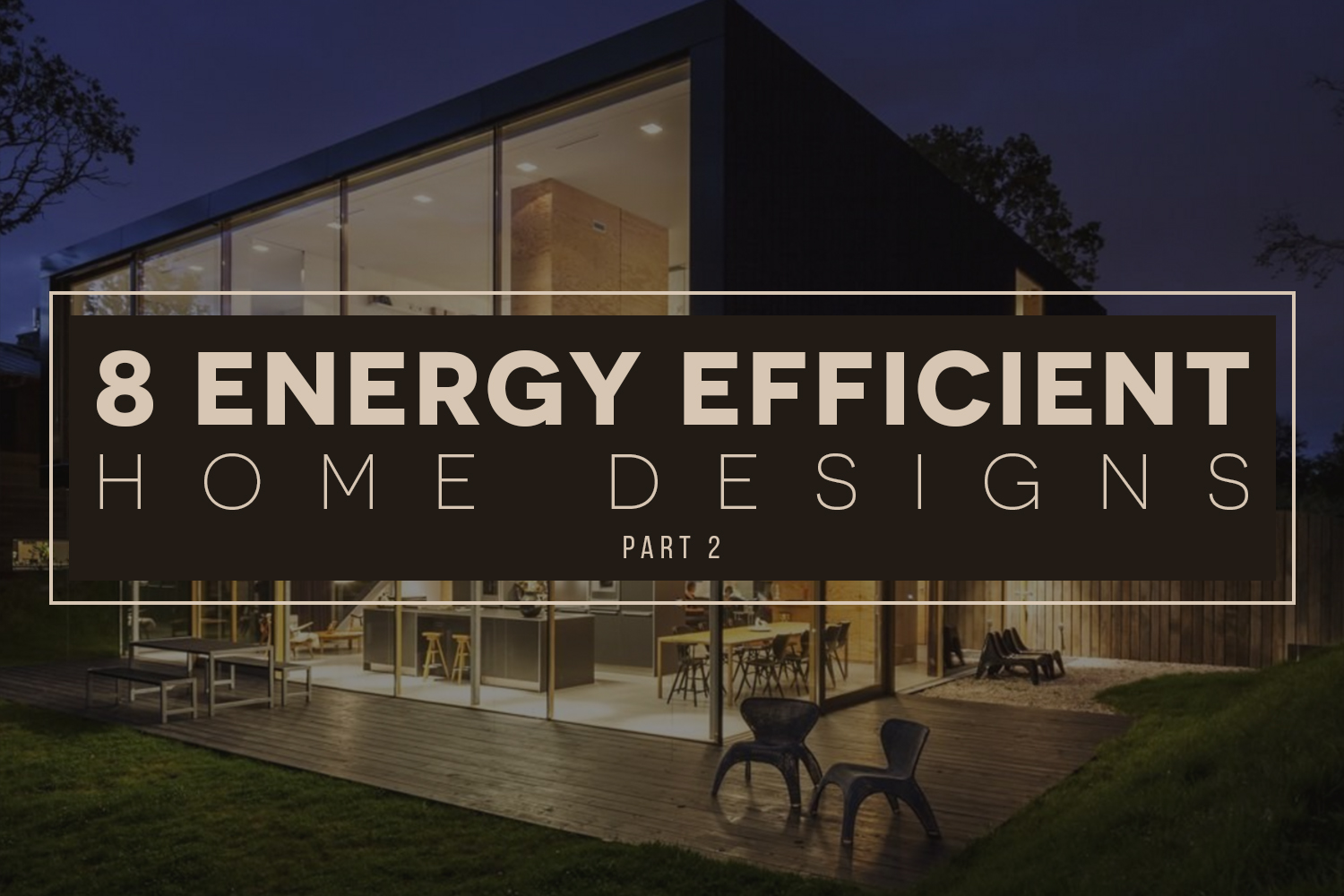 In the previous article, we discussed some of the benefits of living in an energy efficient home, along with things that reduce energy efficiency. For example, hidden cracks and low grade insulation mean that your heating and cooling system has to work extra hard to ensure comfortable indoor temperature, and as a result, costs more to maintain.
In this report, we'll explore some of the best design types for residential homes.
1. Whole-House Systems Approach
This approach is ideal for extensive home remodeling or new house construction. The whole-house system approach ensures that home energy efficiency is optimized. This is achieved, as each part of the house work interdependently for the energy efficiency of the whole home-system. A home designed under this approach requires experienced design and building team to kick off and complete the project.
2. Ultra-Efficient Homes
The purpose of this design is to economize the use of home energy and utilize renewable energy systems available on site like solar energy. To achieve this, contractors incorporate state-of-the-art and energy efficient construction, appliance and lighting system. Another way to achieve an ultra-efficient home is by remodeling an existing one into a Passive Solar House (See details below).
3. Advanced House Framing
Also called Optimum Value Engineering (OVE), this design ensures energy efficiency by replacing lumber with other insulation materials without compromising structural integrity. Aside from reducing the amount of lumber used and wasted, it also improves the R-value of the whole wall, that is to say, heat flow is reduced.
This design benefits homeowners because it provides structurally sound home with less labor costs than conventional houses.
4. Cool Roofs
Because roofs are the first line of defense against sun's heat, keeping it enforced to absorb less heat is key to keep homes cooler especially in places with hot climate. Cool roofs can keep the heat at about 50°F less than other types of roofs under the summer sun. This can be achieved with the use of sheet covering or highly reflective type of paints, tiles or shingles.
5. Passive Solar Home Designs
A passive solar home leverages the climate, the site of the house and materials used in construction to minimize energy use. This design efficiently diminishes heating and cooling loads while providing energy through solar power.
A well designed passive solar home has a properly oriented windows to collect sun's heat and store it in thermal mass commonly made of stone, concrete, brick and tiles. This type of house is operated with a distribution system to ensure that the collected solar heat is transferred from where it is stored to other parts of the house. With all these features, the house is conditioned with a comfortable and consistent indoor temperature throughout the year.
6. Earth-Sheltered Homes
These homes are partially or completely underground and provide comfort, weather resistance and cooling cost efficiency. The two types of earth-sheltered homes are Underground and Bermed.
Underground. This type of earth shelter is a house built below grade of completely underground. It is especially good for sites in dense developments and noisy areas.
Bermed.  This earth shelter can be constructed above grade or partially below grade with earth covering one or more walls. The exposed elevation or face of the house typically faces the south to collect the light and heat from the sun while the earth-covered side serves as protection and insulation.
7. Log Homes
While the efficiency of Log homes depends on the climate, the log's natural property such as heat storage capability can provide good energy efficiency. Acting like a heat-battery, log homes can collect heat during the day and gradually release it at night.
8. Efficient Manufactured Homes
Manufactured homes can also be harnessed with energy efficient systems by means of remodeling or retrofitting. It is proven by the National Renewable Energy Laboratory that retrofit measures can result to a reduction in heating fuel usage by up to 31%. Some of the ways you can try to make an efficient manufactured home is to:
Install renewable energy system e.g solar panels

Replaced windows and doors with energy-efficient ones

Insulate the walls

Insulate the roof
Next up, know the top Energy efficient Home Trends of 2016 on the third and last part of this series. Stay updated with our blog for the latest and fresh interior design tips and hacks.
http://blog.lugbilldesigns.com/wp-content/uploads/2016/12/20161027-8-Energy-Efficient-Home-Designs.jpg
1000
1500
Justin
http://blog.lugbilldesigns.com/wp-content/uploads/2018/08/logo.png
Justin
2016-11-01 11:34:00
2017-05-25 04:50:54
Report: 8 Trends in Energy Efficient Home Design for 2016 - [PART 2] Energy Efficient Home