Antique bed frames can be gorgeous and romantic, but there's a downside: it's not always easy to find a mattress to fit them. Often, antique bed frames don't conform to standard mattress sizes, so buying a mattress to fit is not as simple as it is with a regular bed frame.
However, there are mattress options for antique bed frames, including custom-made mattresses, online mattresses, and bed frame conversions.
The Unusual Size of Antique Bed Frames
Antique bed frames don't always conform to standard sizes or even sizes that are commonly found among antique bed frames. Some conform to the three-quarters size, which is easier to find than a bed frame that isn't any kind of standard size at all.
If you're shopping for an antique bed frame, it's a good idea to learn about standard mattress sizes. That way, you can measure your bed frame before you buy it and see if it will fit a standard mattress, or if you need to look into other options.
Mattress Options for Antique Bed Frames
If your bed frame fits the three quarters size mattress, your options are easier. Although this size of mattress is not typically stocked by retailers, it is available online from specialty retailers and can be ordered when you purchase your bed frame.
If your bed frame is a particularly unusual size that doesn't fit a standard mattress or the three quarters size mattress, you will have fewer options. It is possible to have a specialty custom mattress made to fit the frame, however, these can be costly.
Using a Box Spring on an Antique Bed Frame
In addition to a mattress that fits your antique bed frame, you'll need to find a box spring. Typically, older frames require a box spring or foundation to support the mattress, unlike bed frames today that often come with slats or bars that you can set your mattress on directly.
Low profile box springs conform more to the antique look than a high profile box spring, as they are more subtle and won't make your bed sit higher than it is intended to.
Antique Bed Frame Conversion
If you can't find a mattress that fits your bed frame or don't want to invest in a custom sized mattress, you can convert your bed frame to fit a mattress made in a standard size.
Using a bed conversion kit, or creating a DIY solution, you can change the size of your bed frame so that it can be used with a standard sized mattress. This is a good long-term option, as you may keep your antique bed frame for the rest of your life, while mattresses should be replaced approximately every eight years. This can also solve the problem of finding a box spring that will fit with your bed frame.
Some antique aficionados shy away from the bed conversion option, however. Although it is practical, altering your bed frame may decrease its value as an antique piece.
About the Author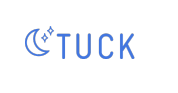 Sarah Johnson
Community Relations
sjohnson@tuck.com
Tuck Sleep Foundation is a community devoted to improving sleep hygiene, health and wellness through the creation and dissemination of comprehensive, unbiased, free web-based resources. Tuck has been featured on NPR, Lifehacker, Radiolab and is referenced by many colleges/universities and sleep organizations across the web.
http://blog.lugbilldesigns.com/wp-content/uploads/2018/02/How-You-Can-Find-a-Mattress-For-Your-Antique-Bed-Frame.jpg
544
807
Lugbill Designs
http://blog.lugbilldesigns.com/wp-content/uploads/2018/08/logo.png
Lugbill Designs
2018-02-13 10:02:41
2019-03-13 07:30:05
How You Can Find a Mattress For Your Antique Bed Frame