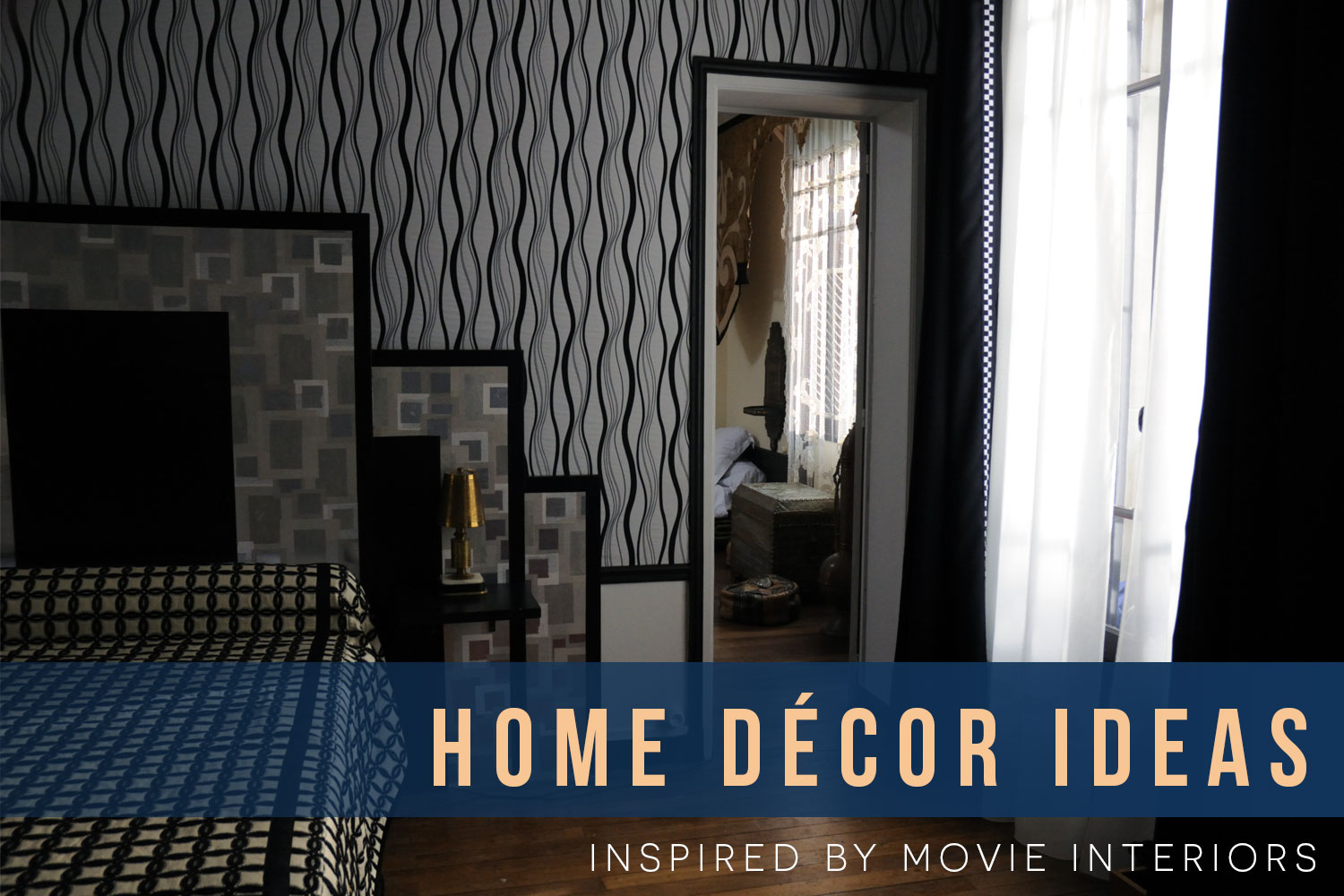 Movies provide great inspiration for home decoration. Wondering what you could adopt for your next interior design project? Here's a lineup of the awesome movies that can give you a couple of home decor ideas that you can try.
1. The Grand Budapest Hotel, 2014
What we love about it: Pastel Colors and Patterns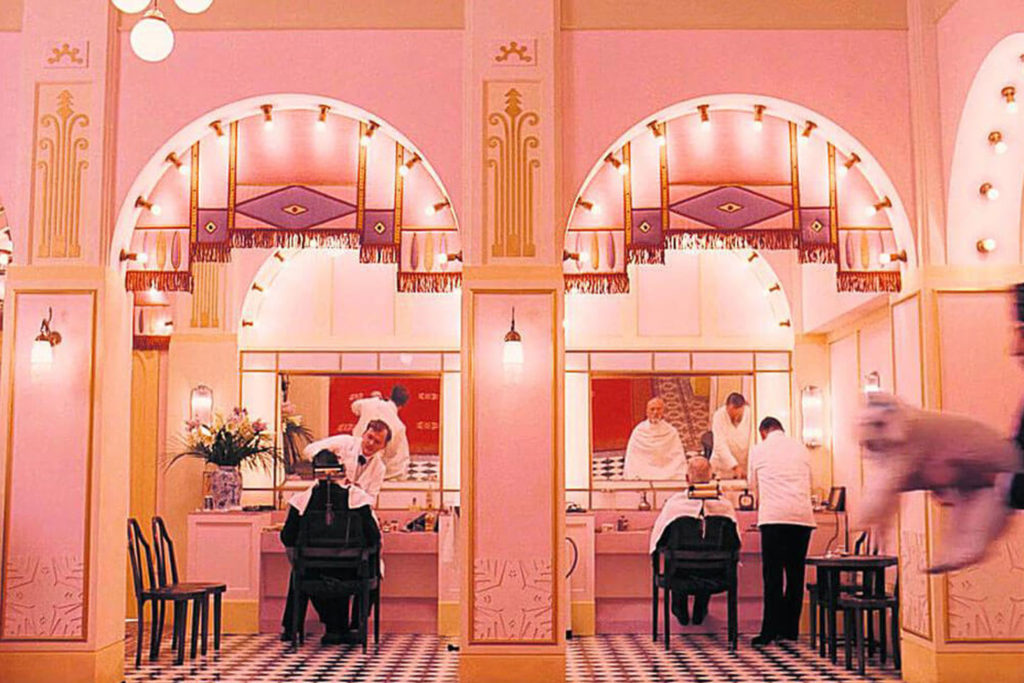 Directed by Wes Anderson, this 2014 hit film embodies the whole of Wes Anderson's aesthetics in directing a film. He intensively used a beautiful palette of pastel colors in the hotel interiors, while strikingly bold colors adorned the interiors of Madame D's mansion. Classic patterns from the beaux-art, art-deco and gilded age that pair well with pastel colors were also exhibited. The play of colors and patterns made each scene look like a beautiful portrait or classic design with a storybook-like twist.
2. Amelie, 2001
What we love about it: Bold hues with good contrast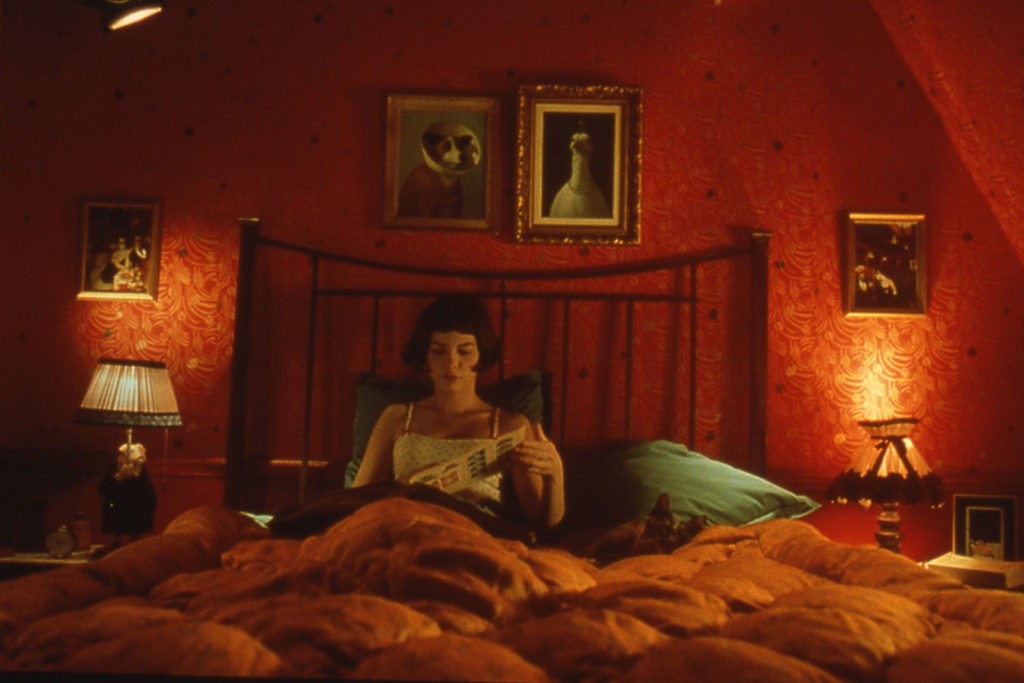 Perhaps only one of the few films that did well in pairing green and red in immense saturation. This film depicts an eclectic Parisian life. Amelie's bedroom is a celebration of eclectic design, which is made strikingly unique with the combination of a wrought-iron bed frame, quilted bed sheets & green pillows set on a red damask wallpaper with eccentric artworks. Her room is bleeding in red but the perfect balance is achieved with green and blue hues here and there.
3. The Great Gatsby, 2013
What we love about it: Aside from geometric floor patterns, the patterned design by Martin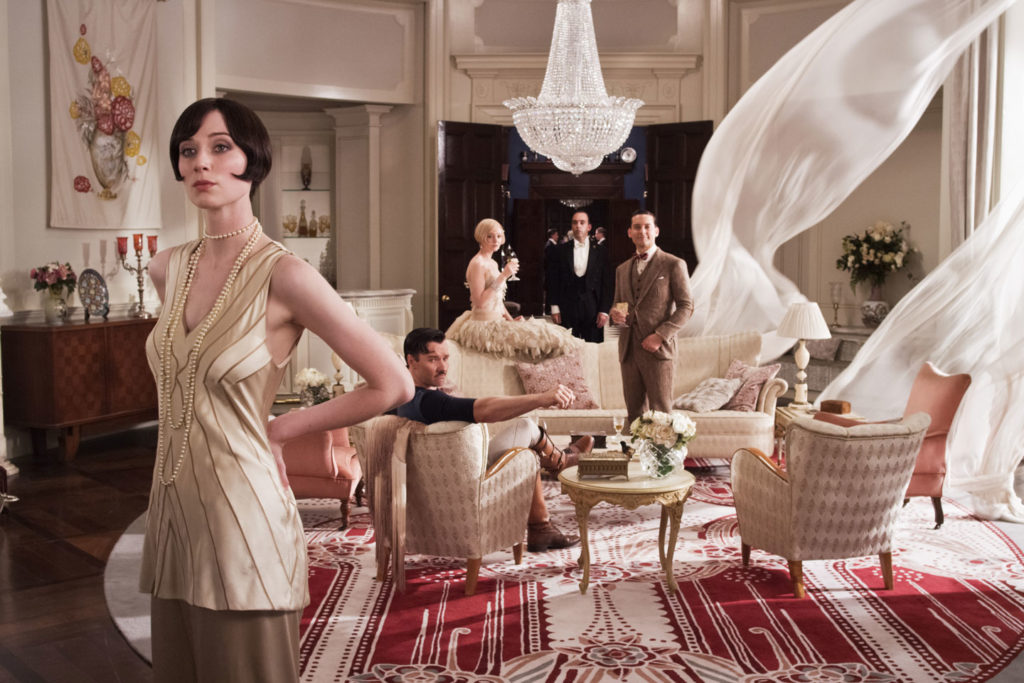 The film adaptation of F. Scott Fitzgerald's novel about the jazz age shows movie interiors awashed with lavish art-deco design and ritzy champagne accents. The movie interiors are inspired by the Art-Deco of the Roaring '20s which is characterized by luxurious designs. Catherine Martin, the award-winning set designer for the film, made use of geometric patterns typical during the jazz age, e.g in marquetry floor. But one thing you can adopt from the film are the velvet and cream lounge suites in Daisy's sitting room and rugs designed by Martin.
4. Her, 2013
What we love about it: The wooden floors and huge glass window that provides skylight.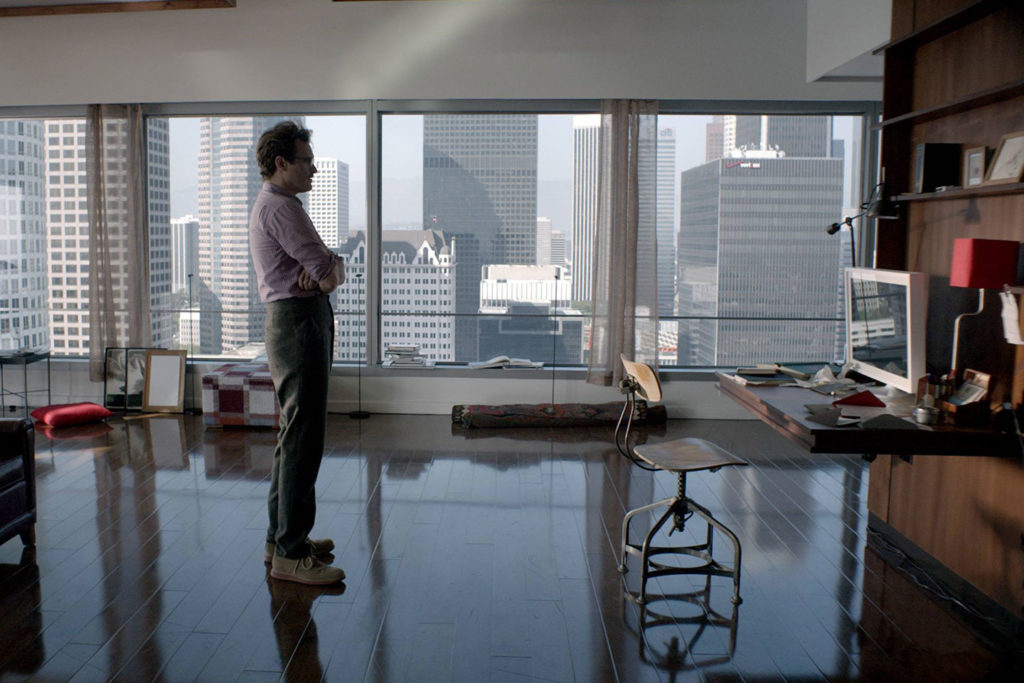 The 2013 film that features a futuristic romance between man and an operating system shows a subtle twist to the future of minimalist design. The lead character's apartment is said to characterize "an airy, friendly, colorful environment." K.K Berret told the New York Times "It was an empty set of white walls with a beautiful skylight." It is an expansive space of wood-furnished flooring with only a number of furniture. What will strike you the most are the huge glass windows that permit natural light to warm the space–not to mention the beautiful cityscape backdrop it provides.
5. Coco Chanel & Igor Stravinsky
What we love about it: Monochrome palette and geometric patterns in wallpapers, fabric and rugs.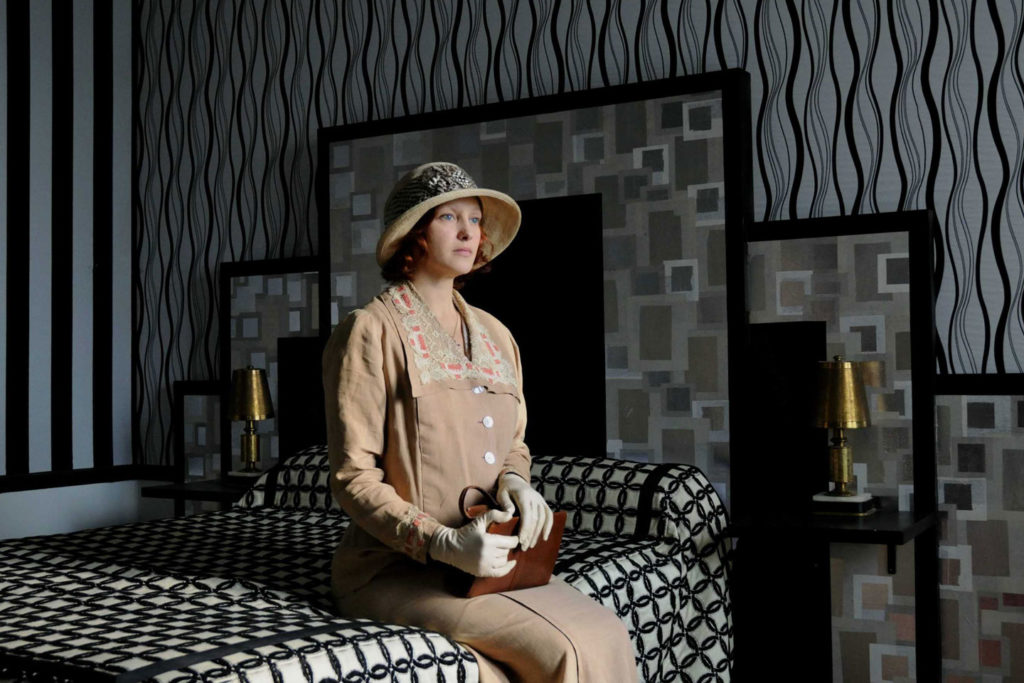 If you want a classic black and white rendition to your home that's not short of elegance and timeless style, you should watch Coco Chanel & Igor Stravinsky. The film is set in the 1920s country house of legendary designer Coco Chanel. Unsurprisingly, the home décors exude the state and style of Chanel. Her signature monochromatic pallet of black, greys and white in structured patterns and soft lines are featured in her interior design The celebration of patterns, and striking contrasts of whites and blacks make this film very attractive.
6. The Help
What we love about it: Warm tones in floral patterns for fabric, wallpaper, curtains and rugs.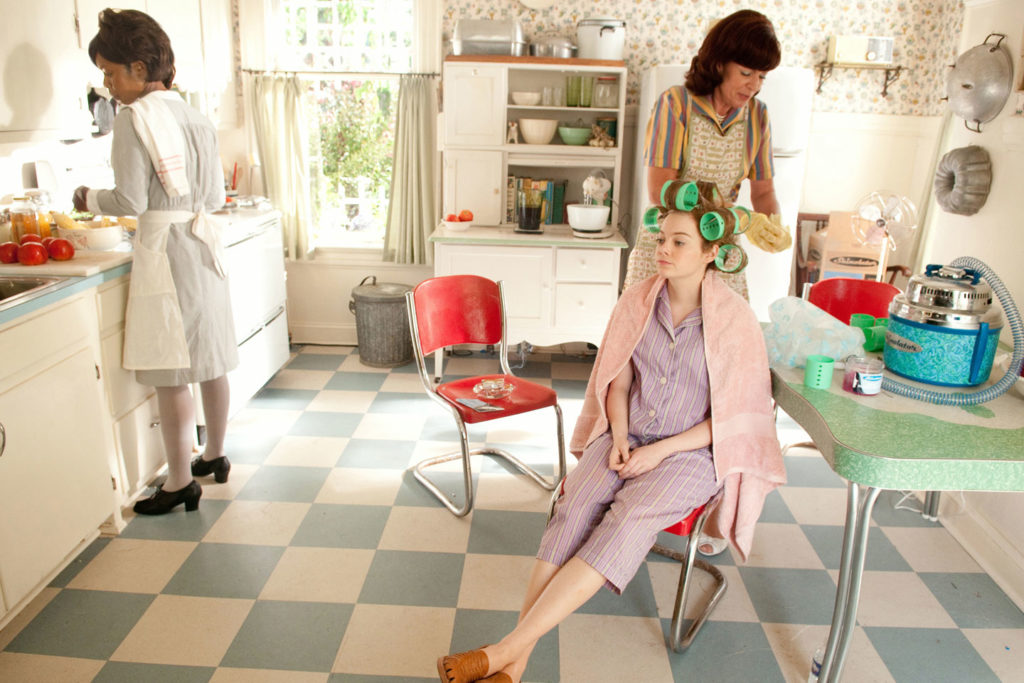 What comfort and warmth could have been better than a southern home in the 60s. The 2011 film about a white journalist's intrepid journey against racial segregation with the help of black nannies is set in a southern home amidst lush green fields and warm sun. The film features several homes depicting a close recreation of the 1960s decor. Pop of colors in pink, orange, greens and yellow can be seen throughout  the film. The movie interior is also awashed with floral patterns in wallpapers, curtains, and  rugs. And of course, the signature plastic furniture in fun colors are worth mentioning, too.
Do you find this article helpful? Share us your thoughts by commenting below.
http://blog.lugbilldesigns.com/wp-content/uploads/2018/08/logo.png
0
0
Lugbill Designs
http://blog.lugbilldesigns.com/wp-content/uploads/2018/08/logo.png
Lugbill Designs
2017-11-16 01:17:41
2017-11-16 01:25:26
Home Décor Ideas Inspired by Movie Interiors