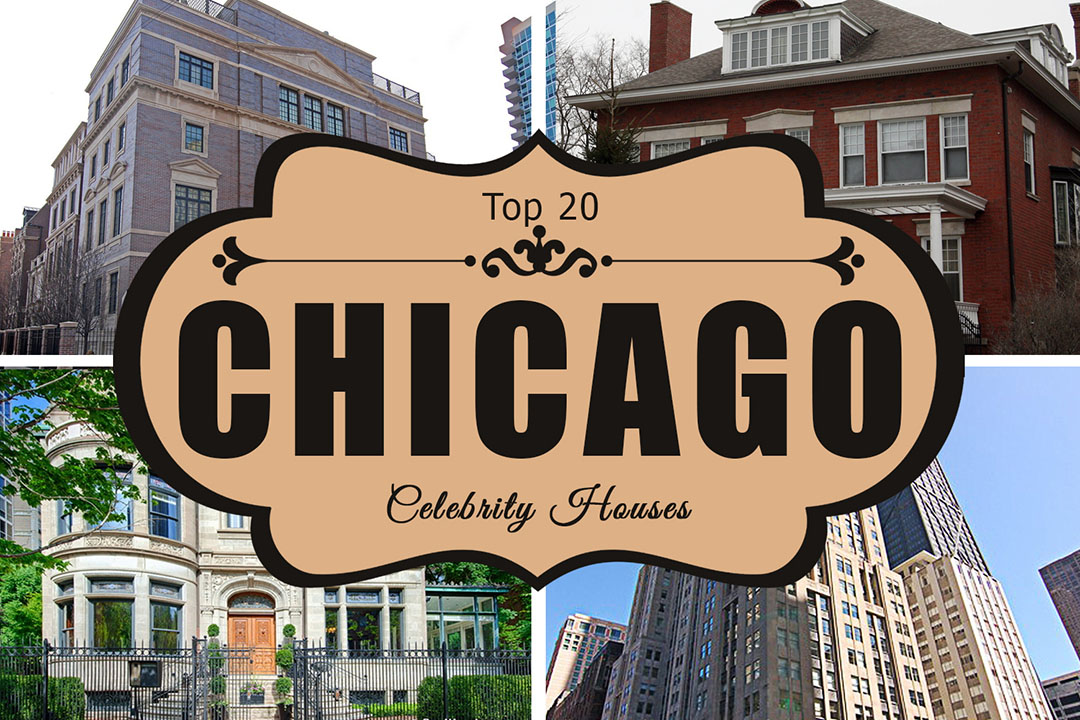 Chicago is popular for its amazing architecture, awesome views, and rich historical background.  All of these attributes attract a good amount of celebrities, which call the largest city in Illinois (and the Midwest), their home.  The city's vibrant business environment, sports, and entertainment options means that residents are graced by movie stars, sports giants, and politicians alike.
A Peek Into the Homes of Famous Celebrities In Chicago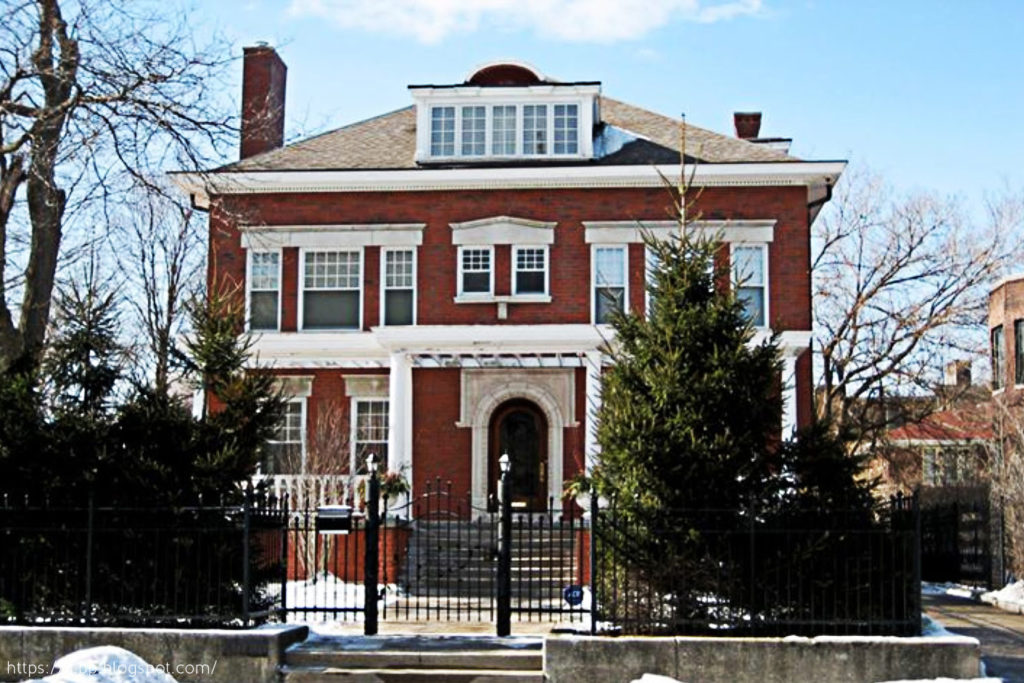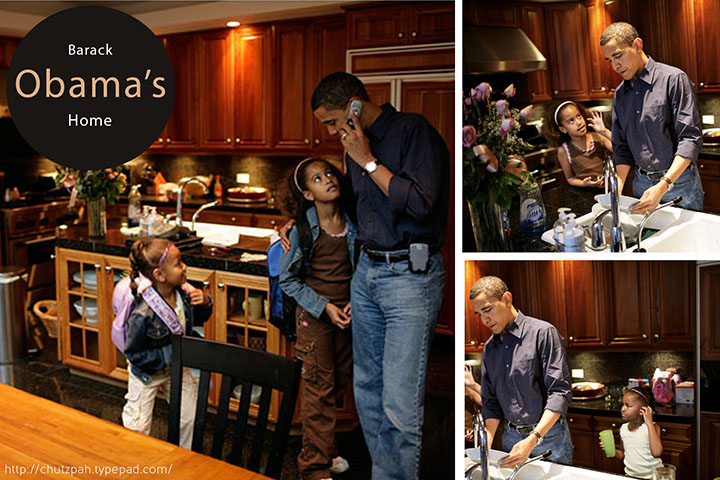 1. Barack Obama's Home
Before he became president of the United States, Barack and Michelle lived in Hyde Park, located at the near south side of Chicago. Both of the couple's daughters, Malia Ann and Natasha were born while the family lived in Chicago.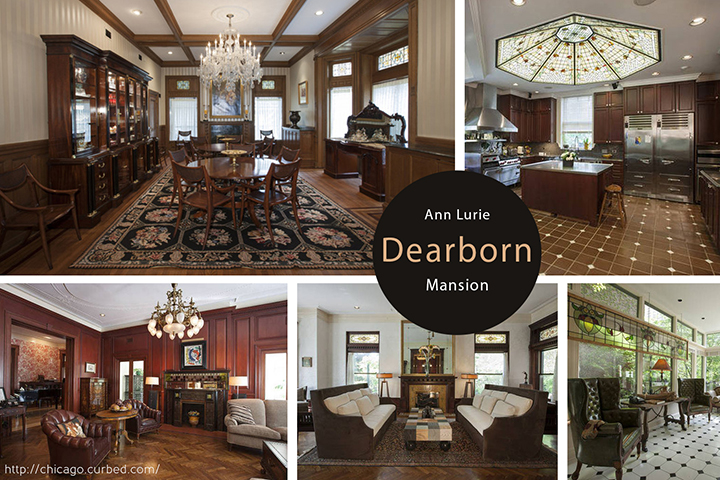 2. Ann Lurie Dearborn Mansion
The philanthropist and widow of Robert H. Laurie decided to sell her Chicago residence and move to Wyoming after her husband died. However, she lived in Chicago for many years. Their Dearborn mansion was listed for $18,750,000 – and is still on the market today for a cool $11,000,000 less.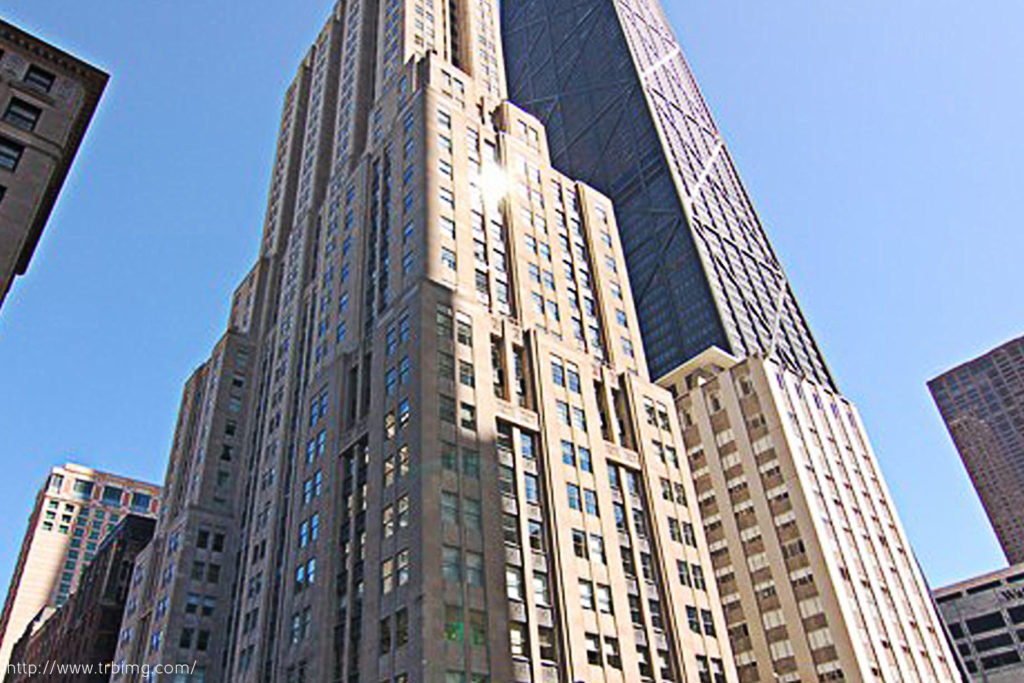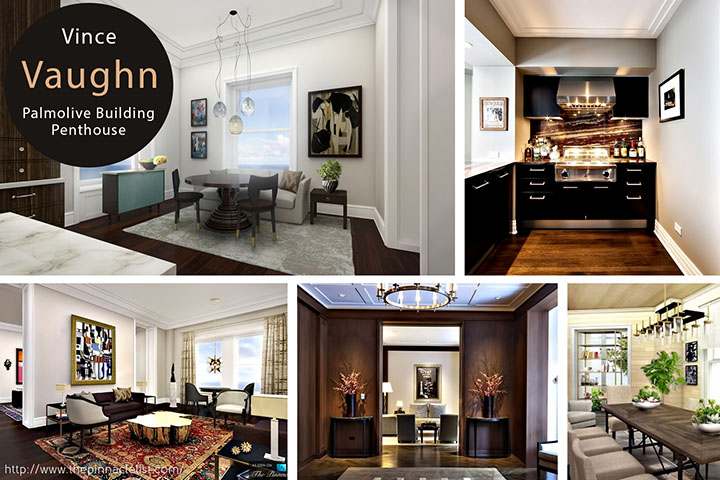 3. Vince Vaughn Palmolive Building Penthouse
When the comedic legend Vince Vaughn purchased his 12,000 square foot, five bedroom penthouse on North Michigan Avenue, he paid $12 million for it in 2006. It is a spectacular triplex, with plenty of features. It has billiard room, a room for playing cards, a film screening room, two kitchens, four bedrooms and a master suite. It has wood paneled rooms, hardwood flooring, panoramic views of the city, and an office that belonged to Hugh Hefner when he worked there with Playboy Enterprises.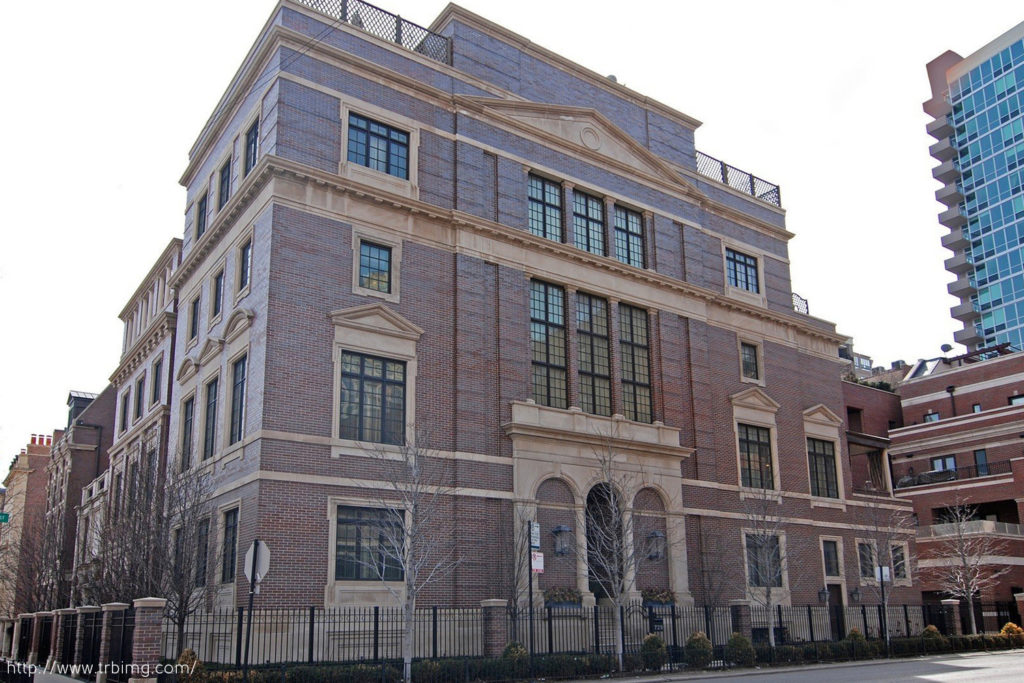 4.Jonathon Brandmeier River North Mansion
Brandmeier, famed for his Jonathon Brandmeier Show, and his wife Lisa purchased their home in 2007 in River North. The house is 11,000 square feet with 5 bedrooms, 6 full baths, and 4 half baths with his-and- hers dressing rooms, a theater, gym, an in-unit elevator for accessing the home's 6 levels, 6 fireplaces, a gourmet kitchen and formal dining room.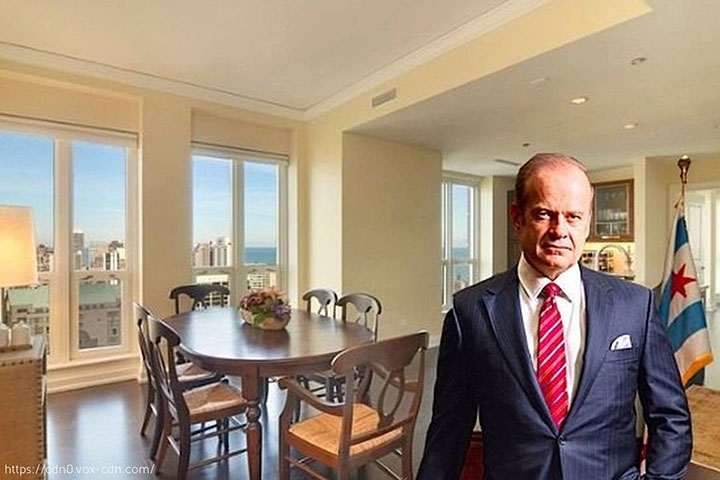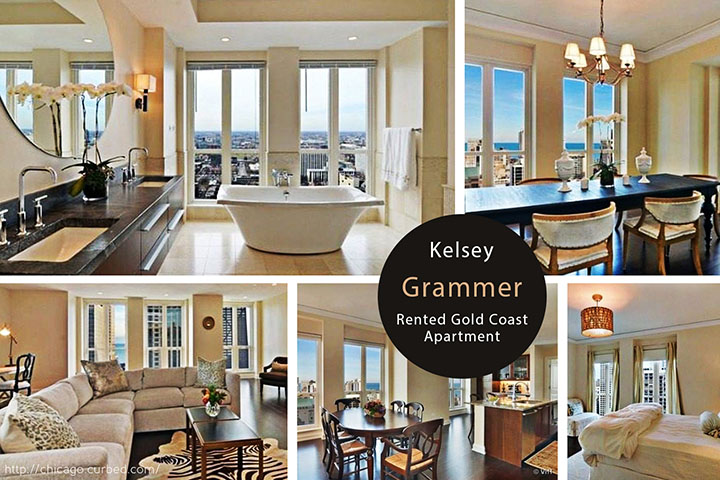 5.Kelsey Grammer Rented Gold Coast Apartment
When Kelsey Grammer was filming Boss, in Chicago, he rented a Gold Coast apartment for $15,000 a month. He lived in Chicago during 2012, spending several months in the three bedroom condo. The show was cancelled in 2012 and the condo was listed for sale.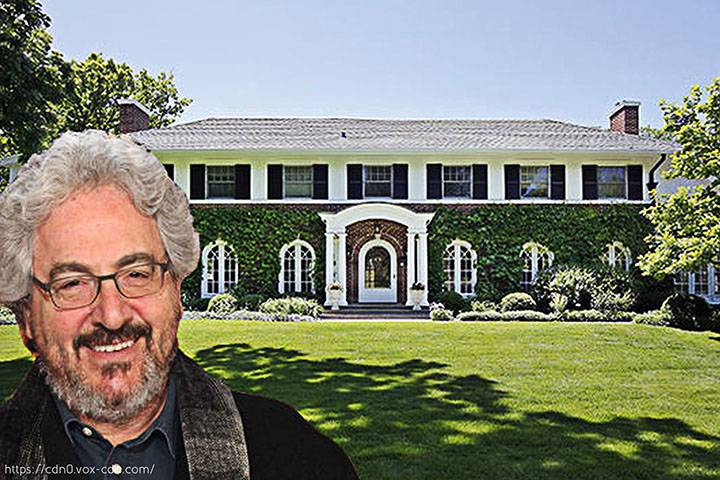 6. Harold Ramis Glencoe Mansion
Harold Ramis, famous for his comedy, directing, and writing, was a native Chicagoan. He and his wife purchased the 8,357 square foot mansion in Glencoe in 1996 for $1.9 million. It has and has beautiful Palladian windows, two sun rooms, a great room, four fireplaces, a bonus room, and six bedrooms. Ramis died in 2014, and in 2015 his widow put the mansion sale on the market listed for sale at $2.5 million.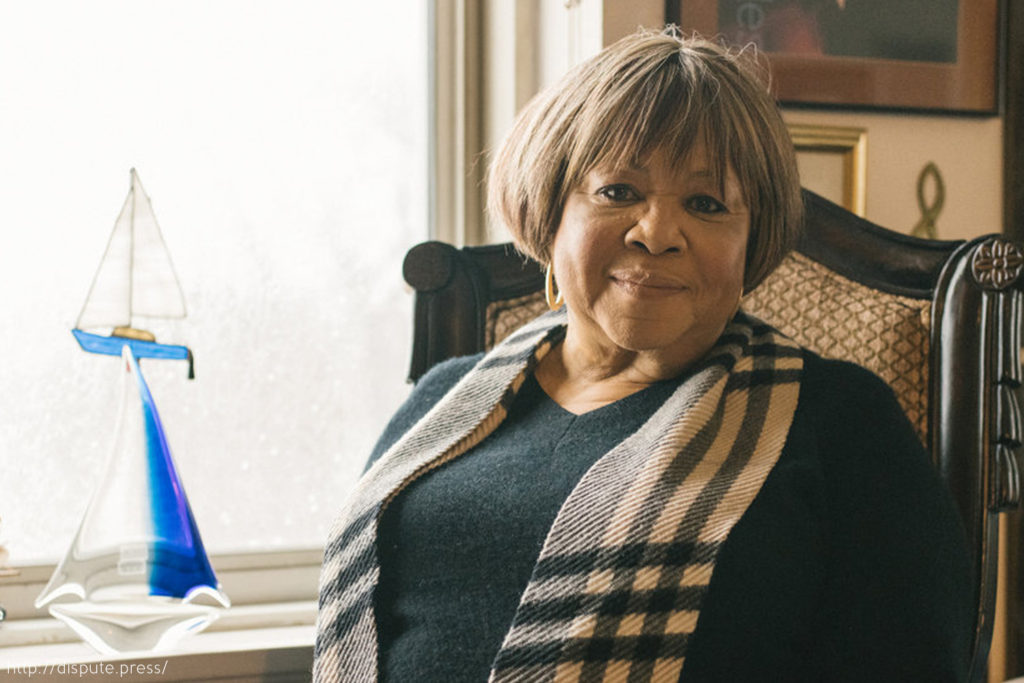 7. Mavis Staples South Shore Apartment
Mavis Staples and the Staples Singers are gospel pop legends. She has a Grammy lifetime Achievement award and her apartment walls are lined up with mementos of her 50 years of singing.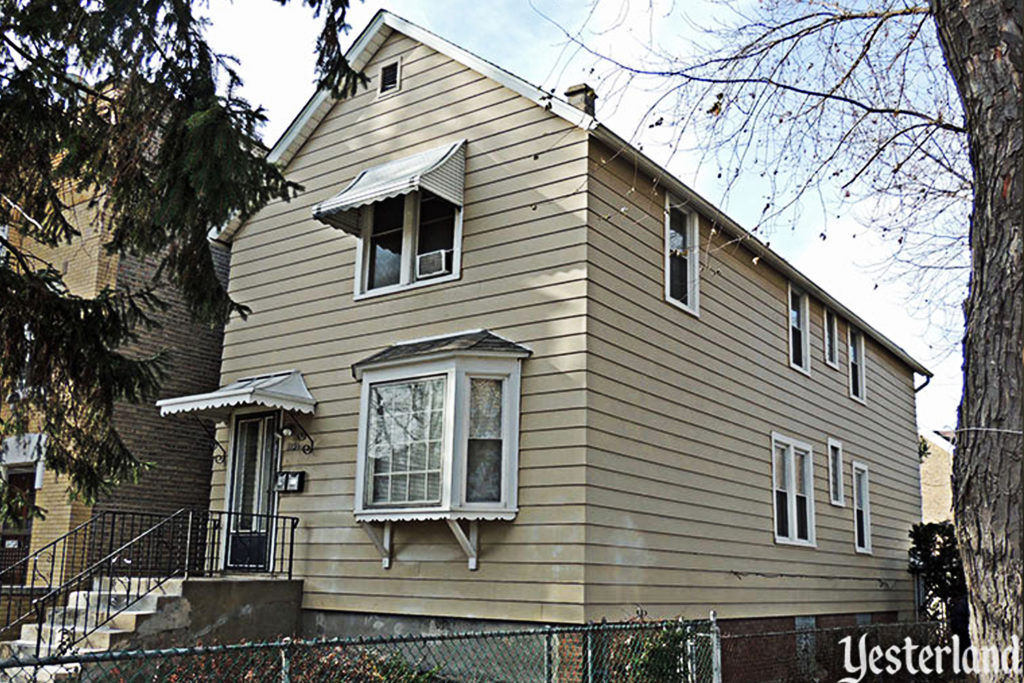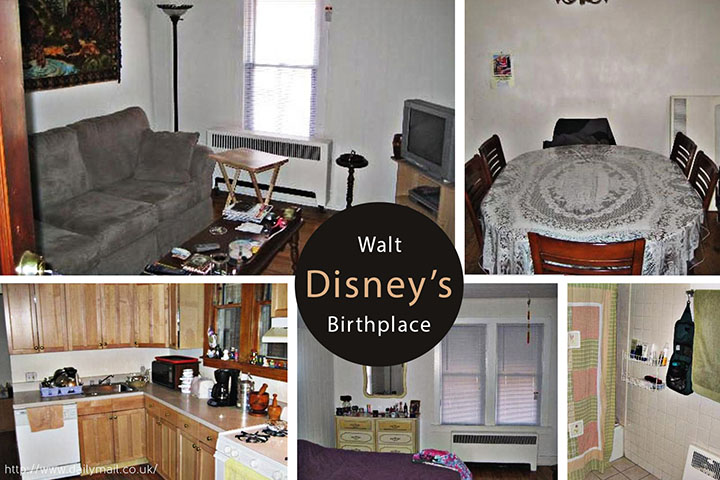 8. Walt Disney's Birthplace
Elias and Flora, Walt Disney's parents, bought the empty lot on Tripp Avenue in the Hermosa neighborhood of Chicago, paying $700. Elias built it by hand and Flora designed it. It was a simple two story home, and brother Walt and Roy were born in it.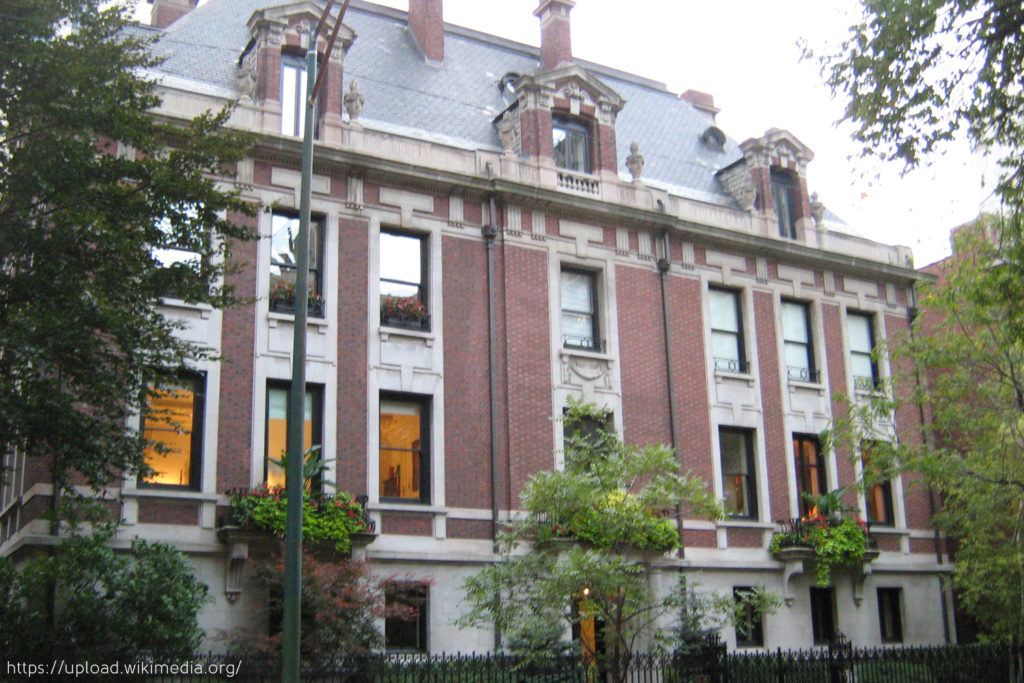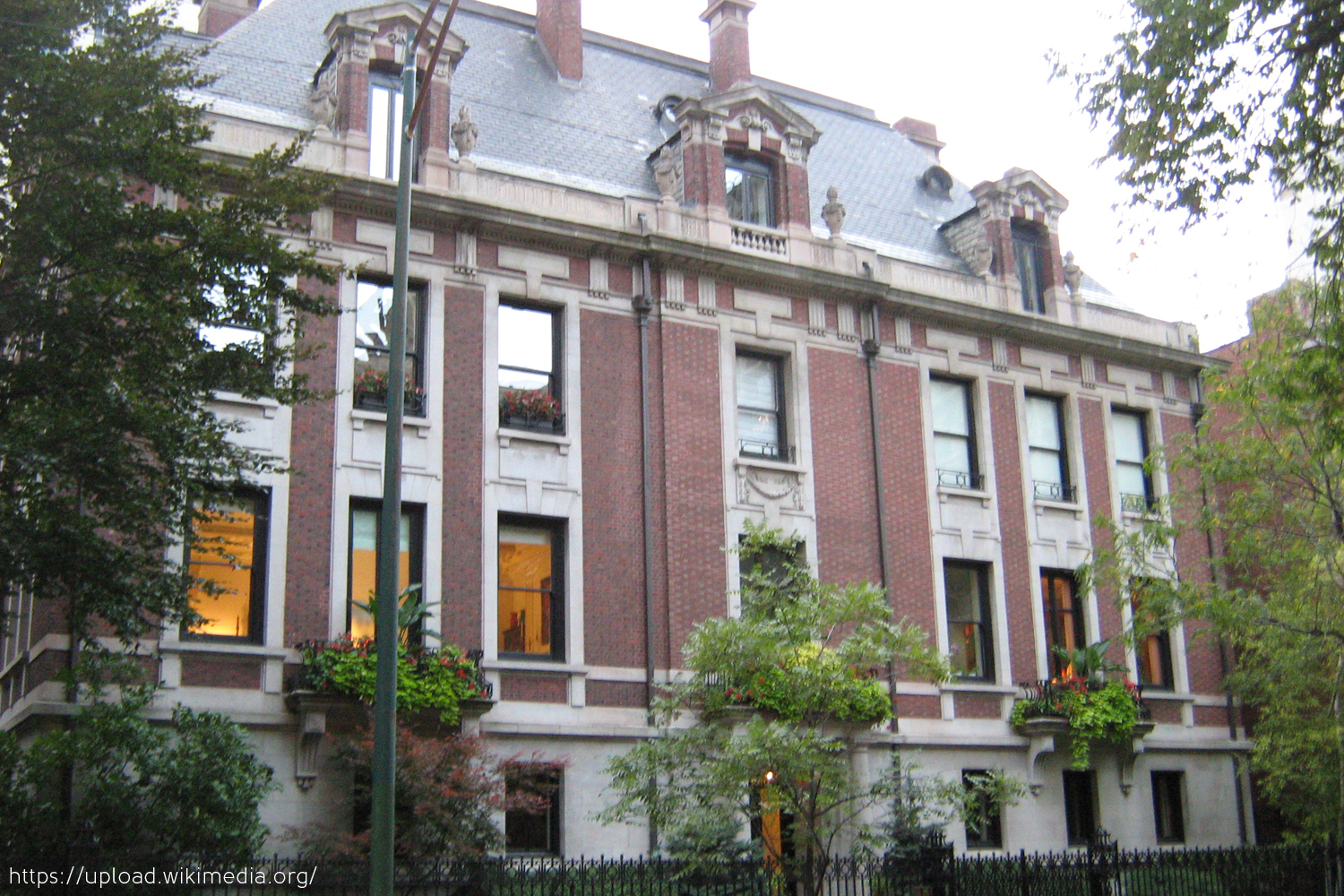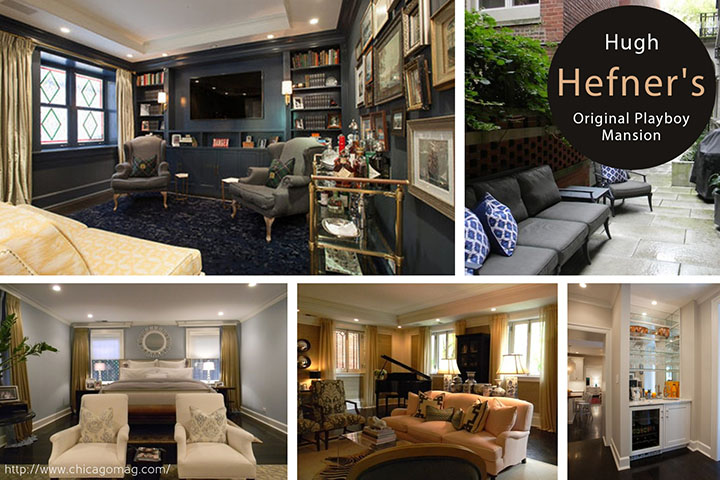 9. Hugh Hefner's Original Playboy Mansion
Hugh Hefner, a Chicagoan, bought the 1899 State Parkway manor in 1959 and lived there until 1970, when he moved to Los Angeles. Even after moving, his enterprise's headquarters remained in the Second City. The original Chicago playboy mansion costs $400,000, complete with a basement pool. The pool was a bit of a challenge to build, as it took quite some time to convince city officials that the pool was purely for his personal use.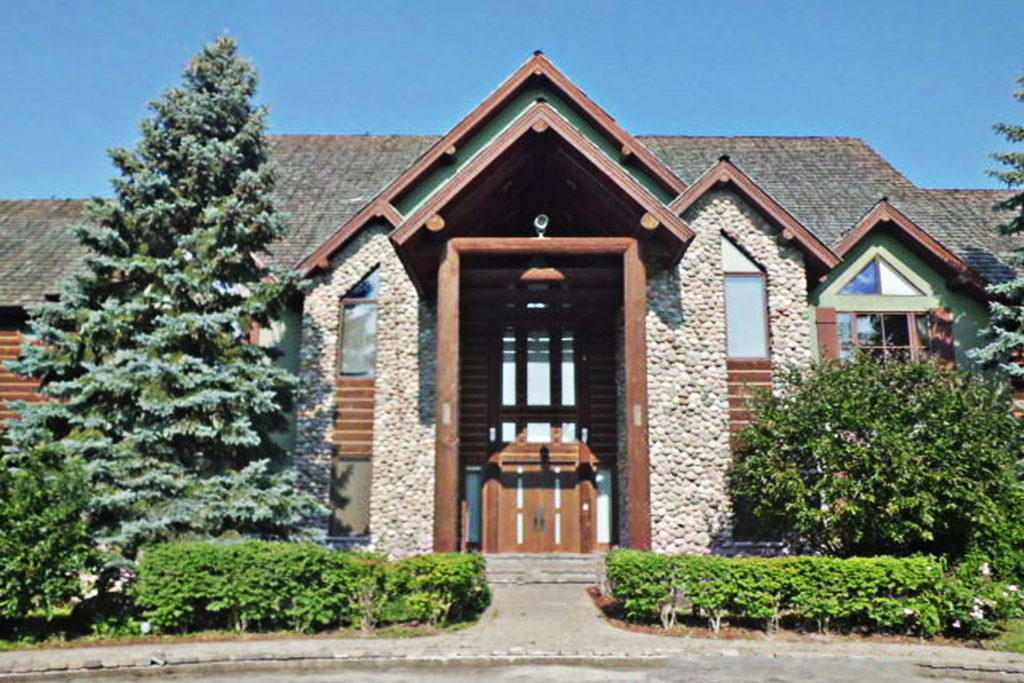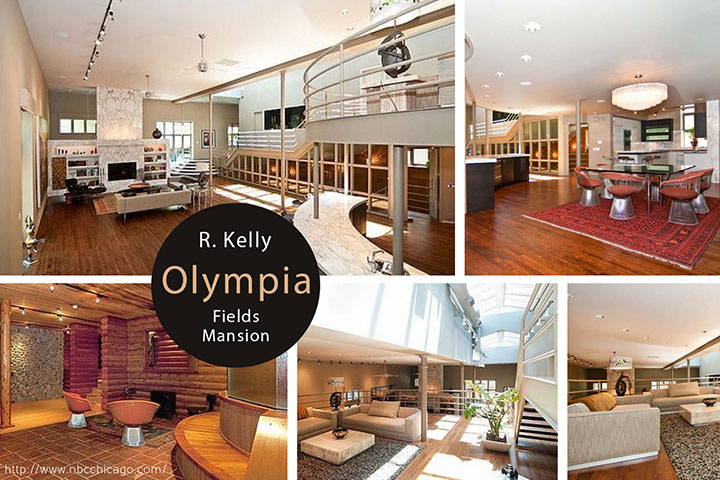 10. R. Kelly Olympia Fields Mansion
R. Kelly is a famed singer with a net worth estimated at $150 million. He has a dream home in Chicago, valued $5 million. which has 11,140 square feet. It has 5 bedrooms and 7 baths. It features hardwood floors, a tropical themed swimming pool, outdoor tennis courts, entertainment area under a gazebo, and fantastic views of the lake and surrounding landscape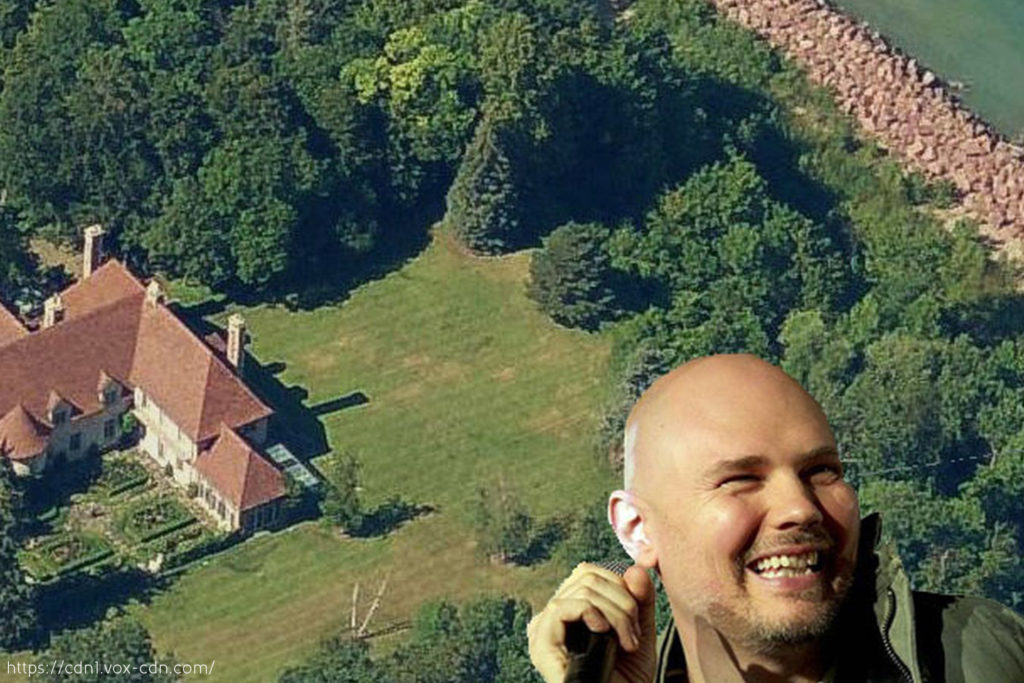 11. Billy Corgan Highland Park Chateau
Billy Corgan, the lead performer in the Smashing Pumpkins, purchased the 9,606 square foot mansion in Normandy chateau style, which was a design of a Chicagoan, architect David Adler. It features 18 rooms on six acres, which includes Lake Michigan beach frontage.
12. Steve Harvey Luxury Penthouse
Steve Harvey rented a 6,400 square foot penthouse at the Trump International Hotel and Tower to film "The Steve Harvey Show". His penthouse included three bedrooms, five and one half bathrooms, a chef's kitchen, first class appliances, a butler's pantry, three fireplaces and 16-foot-high ceilings.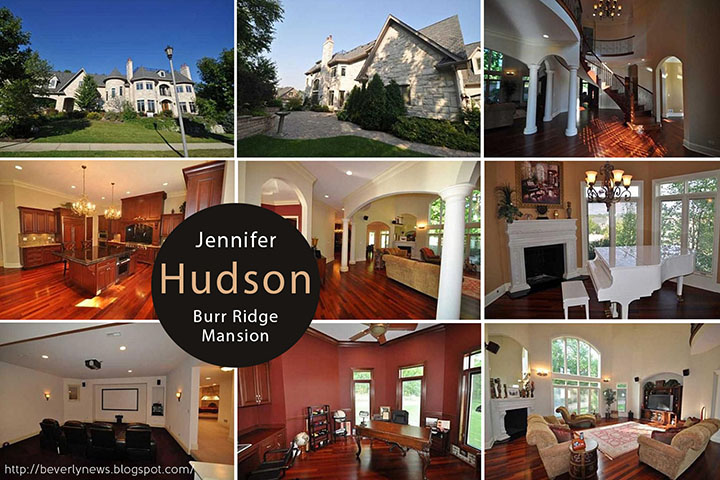 13. Jennifer Hudson Burr Ridge Mansion
Jennifer Hudson is a Chicago girl through and through. Her home base has been Chicago, even if she's upgraded a bit since achieving stardom. Her current estate was built in the style of a castle. It has stone exteriors and rounded turrets on top, a floating spiral staircase, a movie theater, a laundry room, complete with exquisite Brazilian cherry wood floors. The warm woods are a beautiful contrast to the white grand piano in the music room. It is a 12,000 square feet of luxury surrounded by beautiful landscaping in the Burr Ridge area.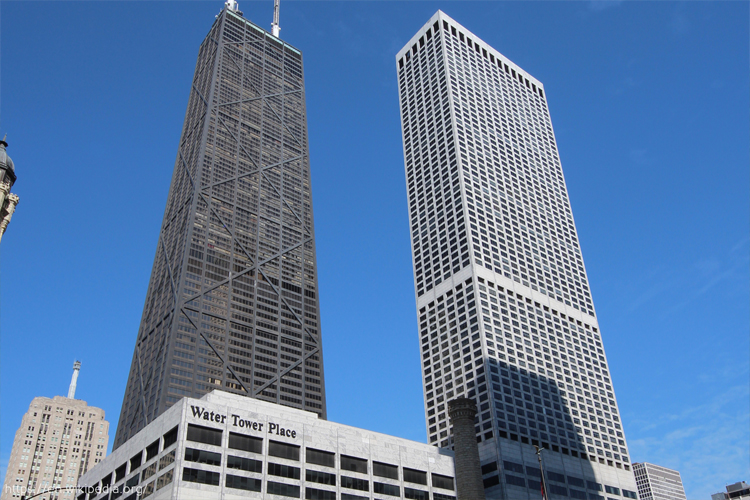 14. Oprah Winfrey Water Tower Place
The 56th and 57th floors contain the 9,625 square foot former residence of Oprah Winfrey, located at Water Tower Place. Though it looks like a condo, it is actually a home with four bedrooms. It features two kitchens, several living areas, five bathrooms and two half baths, an entire floor dedicated to her master suite, and access to the Carlton Club at the Ritz Carlton Hotel. She sold the living complex in November 2015 for $4.65 million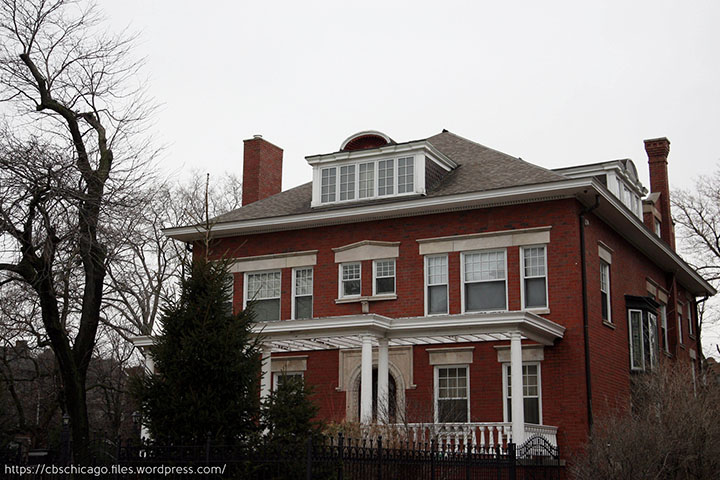 15. Barack Obama Kenwood Neighborhood Home
Barack Obama's home in Kenwood was his permanent residence before he assumed his duties as the 44th United States President. Barack's home features a red brick exterior with white columns and window trim. The front entry door is arched, with beautiful white stone in Georgian styling around it. It is surrounded by lovely evergreens, and a black wrought iron fence. He was State Senator when he lived there, and many tourists now come there to share a bit of history.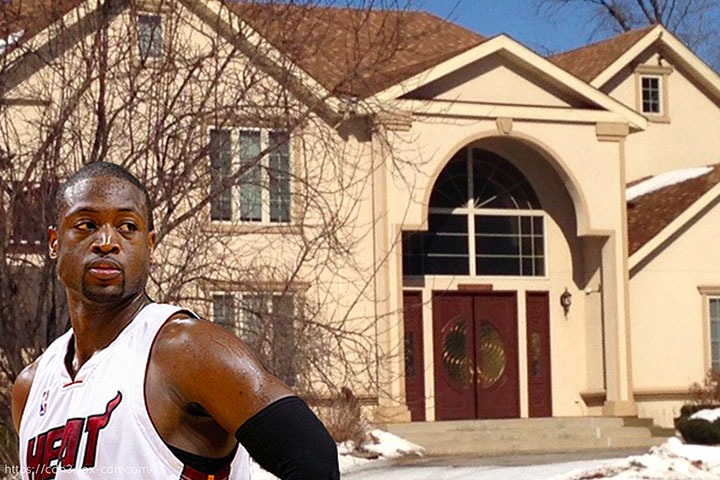 16. Dwyane Wade South Holland Home
He had a 7,800 square foot home with his wife and their two children, until he filed for divorce. His wife received a very large settlement and the $1.2 million home. The house features six bedrooms, seven baths, a home theater, a sauna and exercise room, a pool and a guest house with two bedrooms. The home recently went into foreclosure.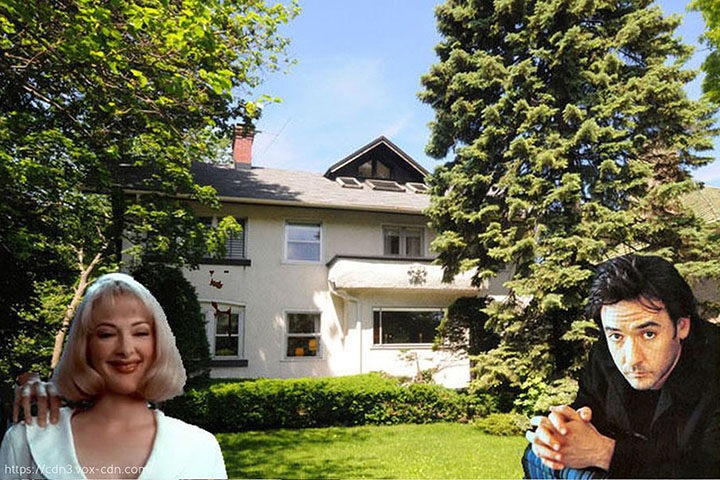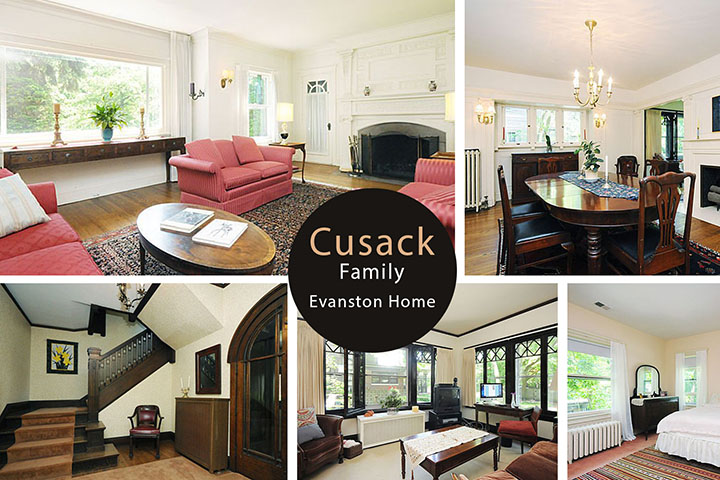 17. Cusack Family Evanston Home
The family has owned the home for 40 years, and the famous actors grew up in it. It was built in 1910 and had five bedrooms. It sold for $940,000, after John's father and famous filmmaker Dick Cusack died. The house has leaded glass windows, expansive picture windows, hardwood floors, beautiful crown moldings, two lovely sun porches and a large backyard. The staircase is original to the home, and the master suite is vaulted. There are also elegant fireplaces and beautifully crafted woodwork throughout. It is situated on the lakefront, with a quarter acre of landscape.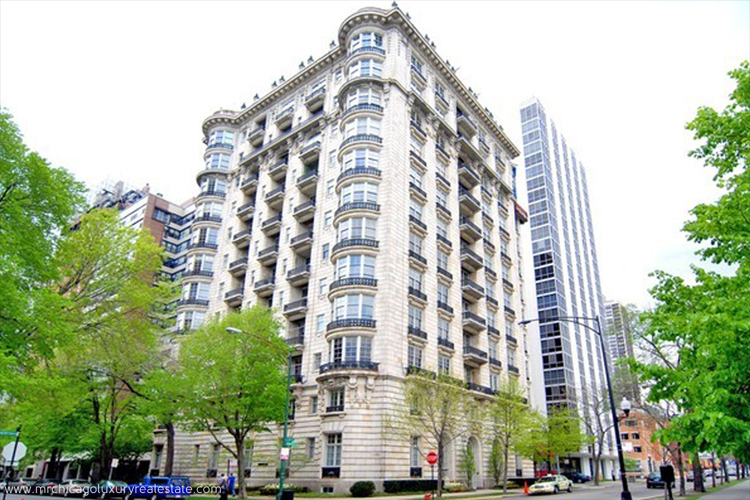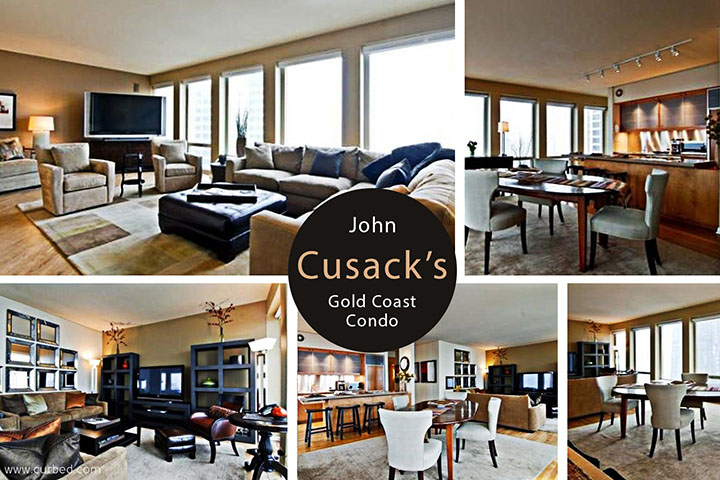 18. John Cusack's Gold Coast Condo
The actor previously owned a condo located on the 56th floor of the Elysees Condominium building. It is a 2,600 square foot stunner that has unit has three bedrooms, plus three baths, a party room, a fitness center and sauna, an outdoor pool and sundeck, plus 31 windows which reach from the floor to the ceiling.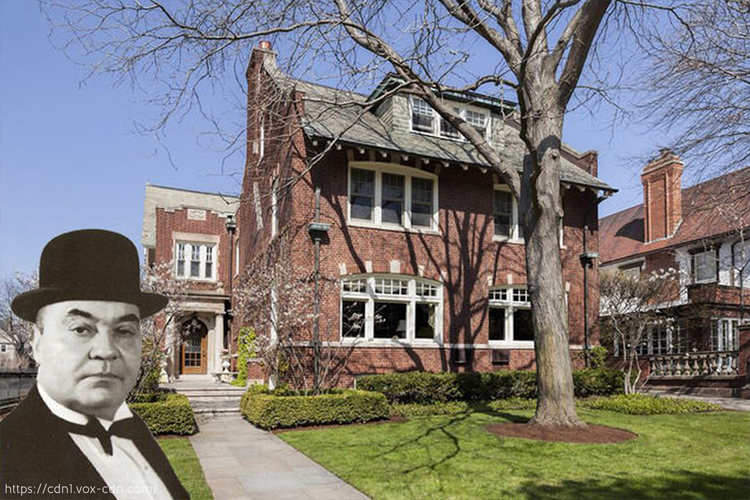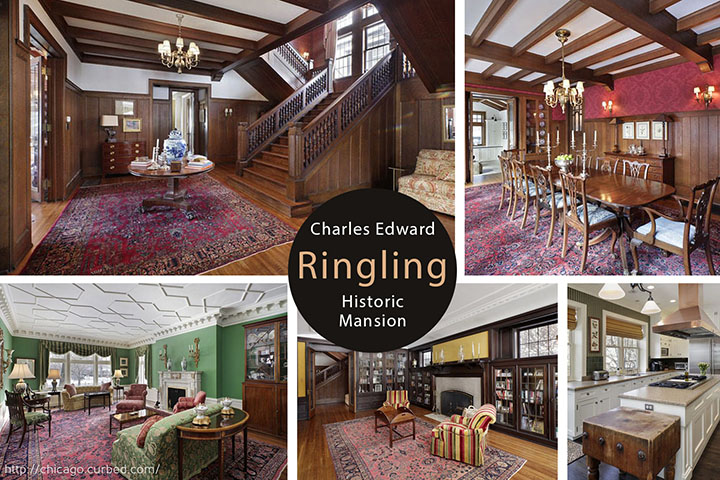 19. Charles Edward Ringling Historic Mansion
The famous Ringling Brothers Circus ringmaster built this home for his family in 1913, but it was used for nuns and priests for decades as well. The architectural features have been well preserved over the years. The home's classic features include an arched entry way with beveled glass door, warm wood floors, an entry hall with craftsman style staircase, a sitting room with coffered ceiling and ornate fireplace, a private library with enclosed, beveled glass bookcases and a fireplace, a dining room with wood wainscoting and a beautiful chandelier, an island kitchen fully stocked with modern appliances and lighting, a breakfast room with built-in cabinetry, a sunroom lined with a row of windows and beautiful wood beamed ceiling, an upstairs billiard room, plus upstairs bedrooms and baths fitted with the finest cabinetry and moldings, plus a detached three car garage with upstairs apartments. The home is now for sale for the asking price of $2.9 million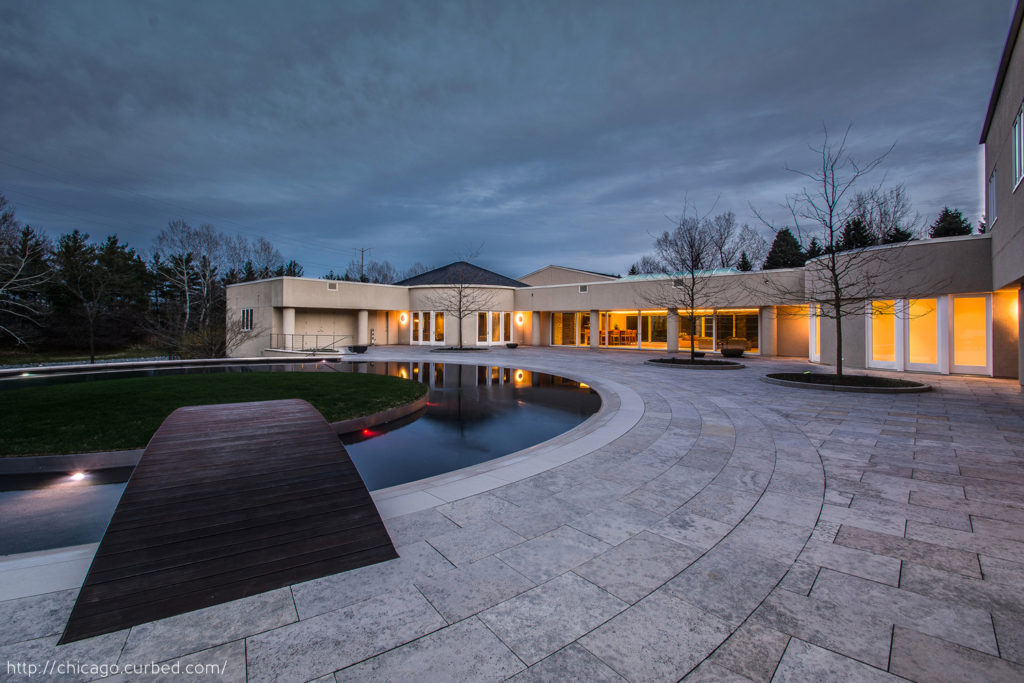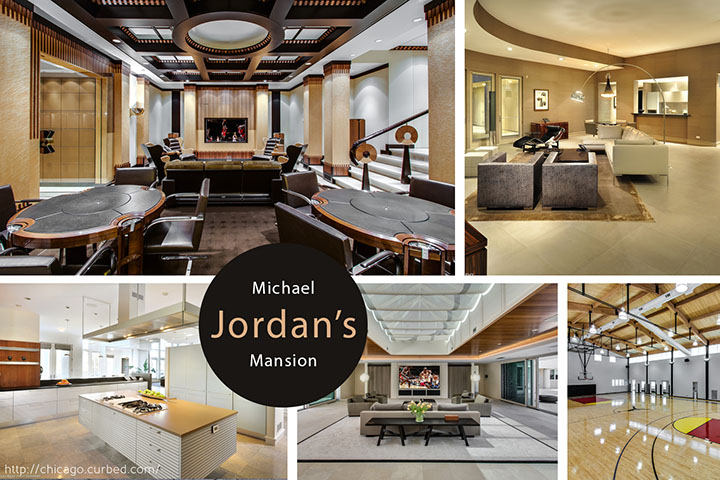 20. Michael Jordan's Mansion
Though Michael Jordan purchased a new home in North Carolina, he still owns a spectacular mansion just outside of Chicago in Highland Park. Jordan lived in the mansion for about 20 years and raised his family there. The mansion was built in 1995 and features all the things you would expect from a basketball legend.
It has a regulation size basketball court, a large home gym, nine bedrooms, fifteen bathrooms, a cigar room and a garage with capacity for 14 cars.
Did you find this article interesting? Got ideas to share? Send us your thoughts by leaving a comment below.
http://blog.lugbilldesigns.com/wp-content/uploads/2016/07/20160705-Top-20-Celebrity-Houses.jpg
720
1080
Justin
http://blog.lugbilldesigns.com/wp-content/uploads/2018/08/logo.png
Justin
2016-07-25 11:24:37
2017-07-11 03:09:45
Top 20 Chicago Celebrity Houses