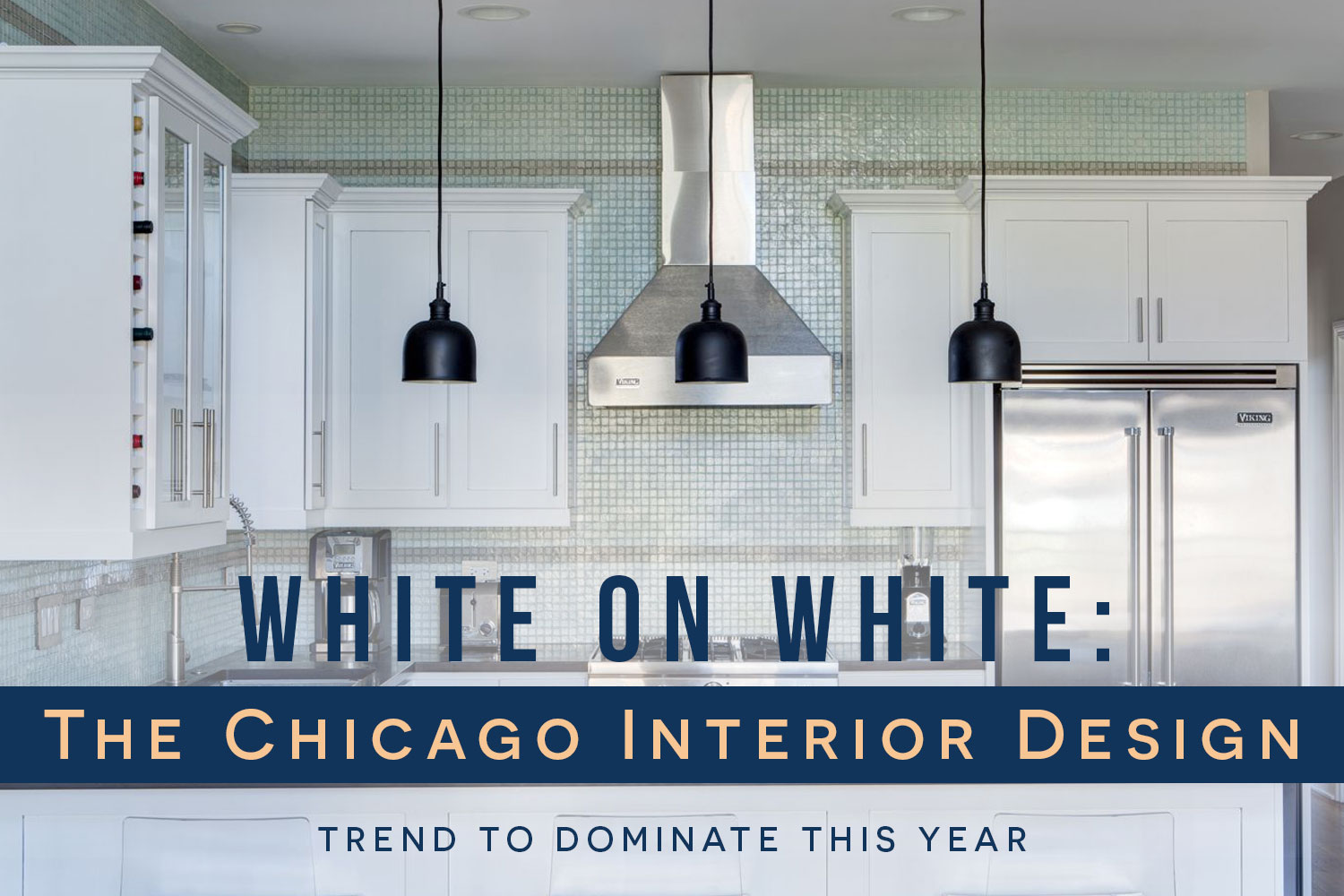 First came the greenery, the 2017 Pantone color of the year that is a shade of zesty yellow-green. Then came the eccentricity that encompassed the use of different patterns and textures to create a cohesive interior design. All these and more reigned in the past year–and you'd surely want to know what's in store for 2018.
This year 2018 appears to be completely different with the foreseen reemergence of white-on-white scheme in the Chicago interior design industry. Here's what to expect from the interior design trend to dominate this year.
White on White is In
As people move toward minimalism, an all-white scheme seems to be an obvious choice. It has always been in the limelight in the past years, only that many have put more emphasis on its limitations: it can appear a little too sterile and dull.
But, Chicago interior designers have given a new perception on a white-on-white scheme by reintroducing the then-flat color in various shades, patterns, and textures. Today, the color is now associated with a clean, simple aesthetic that lends a calming effect for those who dwell in them.
Possibly the most advantageous benefit of an all-white scheme is that it gives the illusion of space while providing an excellent contrasting backdrop for bold accents. You can easily incorporate furniture pieces, French linen beddings, and artworks too without worrying that it might compromise its minimal effect.
If you're looking to jump in on this white on white trend, contact an interior designer in Chicago today!
Did you find this article informative? Let us know in the comments section below!
http://blog.lugbilldesigns.com/wp-content/uploads/2018/04/White-on-White-The-Chicago-Interior-Design-Trend-to-Dominate-this-Year.jpg
1000
1500
Justin
http://blog.lugbilldesigns.com/wp-content/uploads/2018/08/logo.png
Justin
2018-04-18 01:34:44
2019-03-13 07:27:47
White on White: The Chicago Interior Design Trend to Dominate this Year